386th AEW Satellite Innovation Cell > Air Force > Articles Display | So Good News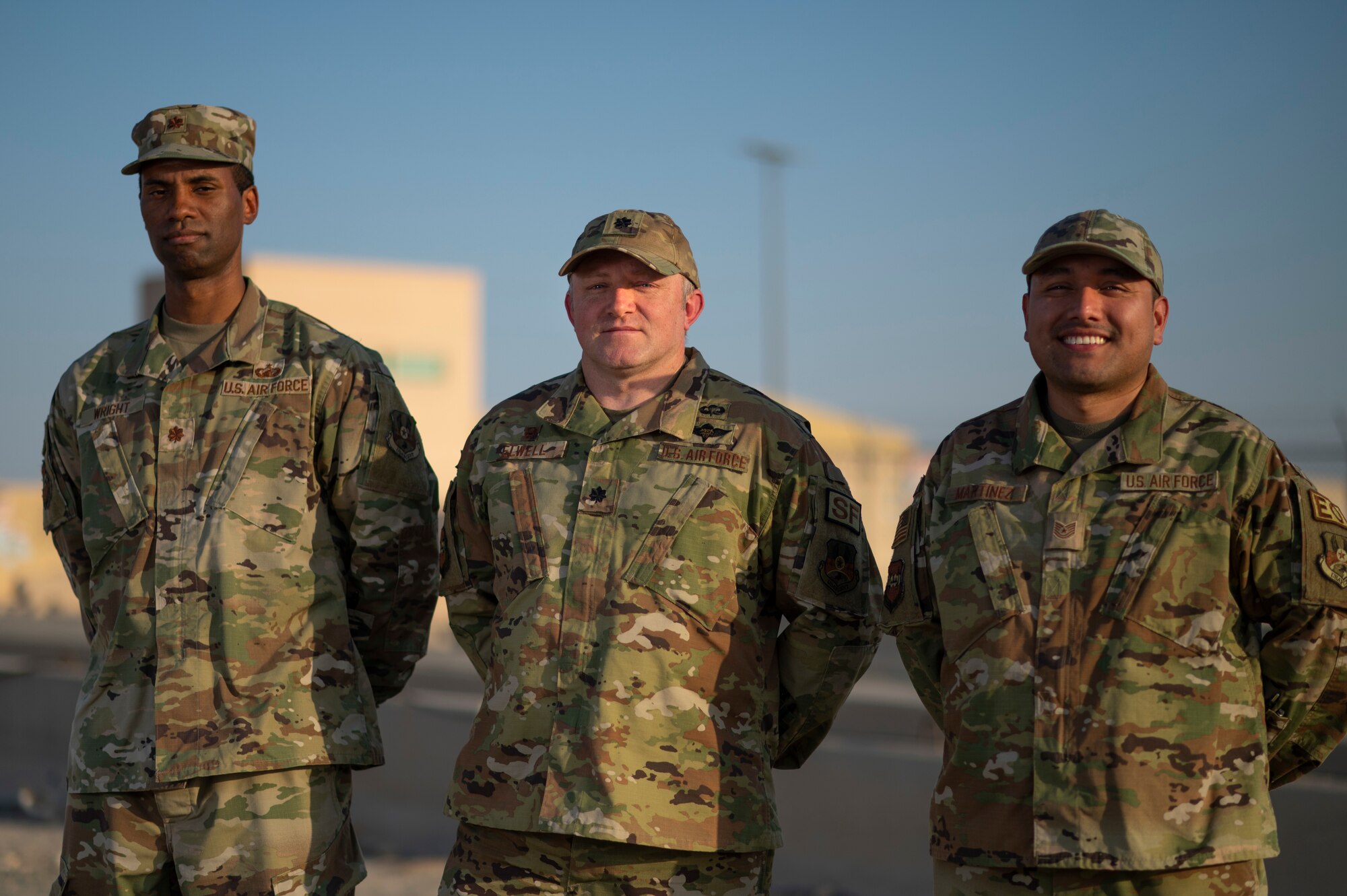 [ad_1]

ALI AL-SALEM AIR BASE, KUWAIT (AFNS) —
One more time, 386th Air Expeditionary Wing spearheading modernization across the region by creating the first satellite innovation cell under US Air Force CenterTask Force 99 at Ali Al Salem Air Base, Kuwait.
On October 26, the 386th AEW paid tribute to its mascot, the Marauder, and formed Task Force 99.M.
























About a month ago, Lieutenant General Alexus GrinkevichThe commander of the Joint Forces Air Component announced the creation of Task Force 99, an agile, specialized unit designed to seek opportunities to enhance AFCENT's ability to present new dilemmas for adversaries.
In response, the 386th AEW is the first wing in the region to bring Grinkiewicz's vision to life.
"We have completed the first launch of Task Force 99.M with two full-time officers to help execute Lt. Gen. Grinkiewicz's vision," said TF 99 Chief of Staff Lt. Col. Joshua Elwell. .M supervisor. "Our wing has a history of innovation that can be seen every day at the region's busiest airport. Task Force 99.M is a continuation of this legacy."
A staff of two is looking for 10 volunteers to join their team. This team compiles and presents inputs and proposals across all wings Col. George Buch Jr., wing commander. The wing had an informal innovation group that made several recommendations, including strengthening the force so that deployed members can take care of themselves completely, as we do with all weapons systems.
"Being part of this new team is something I don't think is easy," Tech said. Sergeant. Joseph Martinez, operations officer for TF 99.M. "The challenges we're addressing will protect our teammates and prevent threats now and in the future."
The team did not start from scratch. Over the past four months, wing cells have assembled solutions to make Airmen more powerful in every way and increase lethality across multiple functions.
"We're not starting from square one because of our wing-wide innovation cells," said Maj. Brian Wright, TF 99.M's operations office. "We will soon be providing proven solutions to wing leadership that will help current and future service members. The best thing is that these decisions are not coming from out of touch people, but from military personnel who are in combat every day."
[ad_2]

Source link