A challenging time for innovation and inspiration | So Good News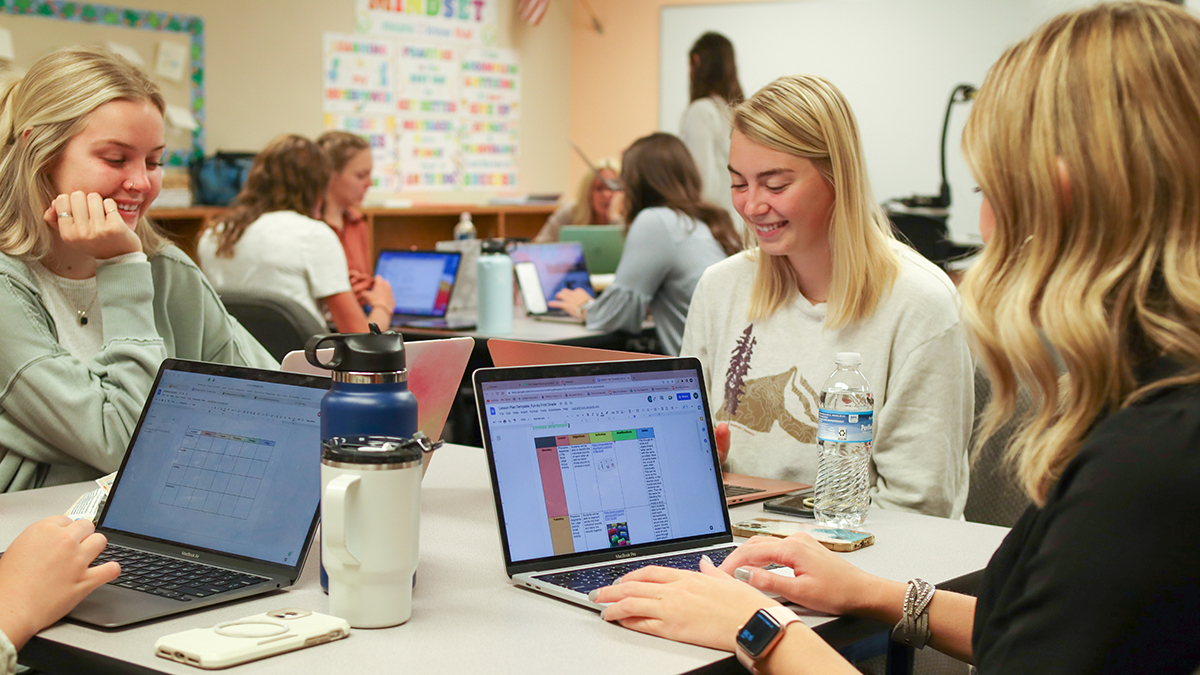 [ad_1]

Academics
November 18, 2022
Five VCSU alumni share their thoughts on their triumphs, challenges, and what they hope to see in the new teachers graduating from their alma mater.
VCSU alumna and elementary school principal Sarah Shafer, '89, loves her job.
"I had a front row seat to the greatest show on earth," he says with a laugh. As principal of Bennett Elementary School in the Fargo Public School System, Schafer enjoys working with students, teachers and parents.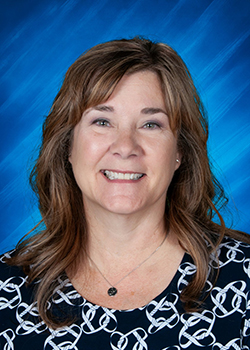 In 33 years at the school, some things have not changed.
Children still need high-quality education and adults who genuinely care about them. Teachers still dream of helping each student reach their greatest potential, and they need the support of the administration and their community to achieve that goal.
But it is clear that education is changing. Vacancies in schools are difficult to fill. Technology creates both opportunities and pressures for teachers and students. Political debates and mental health issues are all pressures that sometimes fall on the shoulders of teachers and administrators.
We spoke with five administrators about their views on education, what they see in the new teacher graduates from their alma maters, and what they hope for most in these trying times.
IF NOT US, WHO?
Brandon Bata, '07, began his college career as a basketball player, went professional as a math teacher, and currently serves as a middle school principal in Oaks, New York.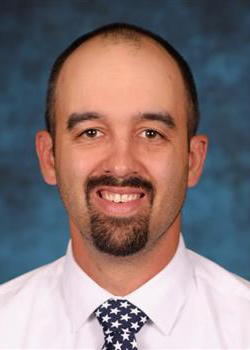 Although he has been in the field of education for only 15 years, he has seen a lot of changes.
"Nowadays, students and teachers need to be aware of mental health issues," he said. "The demands on teachers with technology have increased and it's hard to differentiate."
Finding the balance that offers connection with students, but the ability to disconnect, is a narrow path.
"In our district, we strive for three things: genuine relationships, respect and a growth mindset. We really tried to focus on relationships," said Bata.
These relationships are strengthened through activity, athletics and participation. But sometimes that's not enough, which affects hiring and retention.
"It was hard to hire," Bata said. "We were fortunate enough to fill all the vacancies, but it was very difficult."
Bata said many stressors are placed on the shoulders of teachers, which may contribute to the shortage.
"It's a heavy lift and it's not an easy job, but if we don't do this important work, who will come after us," he said. "If not us, who?"
One answer to that question may lie in the classrooms at VCSU.
"VCSU graduates are top notch. "They are students first and want to build relationships," he said. "They are very ready. It's one thing to have those skills, it's another to learn how to adapt those skills when things change."
FINDING THE NECESSARY PEOPLE
Shafer has also seen a decrease in the number of applications for open positions at his school.
He said his most important job as director was to "hire really great people."
He said many school districts are struggling to address the issue. One way Fargo Public Schools, including Bennett Elementary, is filling some of those gaps is to bring prospective teachers into the classroom as substitute teachers.
VCSU offers this opportunity to students and partner schools to help students gain experience and schools to meet substitute teacher needs.
Although prospective teachers don't have the required coursework, it gives them a clear picture of what life as a teacher is like, Schafer explained.
Shafer also saw bright spots by partnering with VCSU colleagues to engage practicum students in learning or science.
Engaging VCSU students to help elementary students not only provides experience for future teachers, but also allows time for full-time teachers to participate in professional development and other important activities.
"The teachers all work very hard and have their children on their minds and hearts," she said. "We expect teachers to have an average of 20 to 30 students and have everything going for them," Schafer said.
"You can't pour from an empty bucket. It's important to make time for your family and yourself to do the things you do. You can't do that when you're in class 24 hours a day, seven days a week."
ONE VILLAGE, EVERY DAY
As superintendent of the South Prairie School District, located south of Minot, Wayne Stanley has experienced the challenge of hiring key staff. The district tries to keep wages competitive to avoid losing employees to larger markets like Minot, but it's a lot different than when I first graduated from VCSU in 1992.
"It's a completely different hiring landscape," Stanley said. When he graduated, he would get a job wherever his teachers recommended him. Now applicants have the luxury of choosing where they want to be partially because there are so few applicants. As he noted, they usually accept candidates from outside the region, in rare cases.
This has made neighborhoods like South Prairie a priority to invest in people, infrastructure and building a sense of community. There's no Main Street, but they've worked hard to build a strong culture, Stanley said.
"We are proud to be community-oriented. We have high hopes, the support system for parents is good," he said. "That's what makes or breaks a school system. It is true that the saying "takes a village" is true.
Part of Stanley Village includes maintaining ties to VCSU. In the last academic year, he was offered to supervise a student teacher of VKSU. He immediately agreed. "The world of education requires a level of support within and for each other," Stanley said. "It requires communication between the leaders and the colleges."
This type of partnership allows the student to see the teacher in action with the classroom before the school is offered a job opportunity.
"We're seeing how prepared they are," Stanley said. For Stanley, one of his VCSU student teachers was "our first choice." "What he came out of VCSU was above and beyond," he said.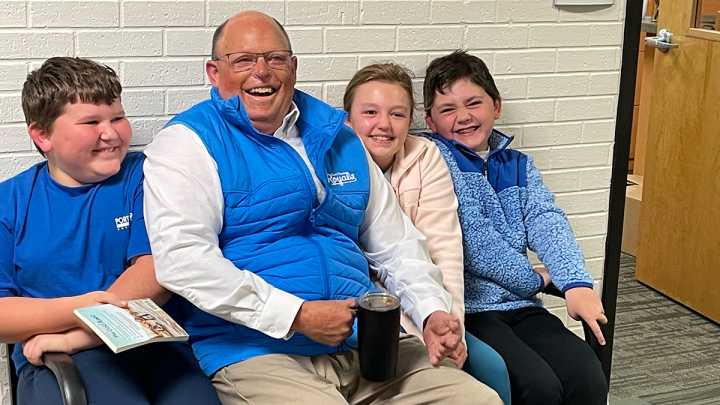 EDUCATION AS A CAREER
Retaining new teachers and changing the conversation about education as a profession were top priorities for fellow superintendent Dr. Michael McNeff, '04.
"Recently, we have to talk about education and why people are leaving. We need to do a better job of talking about why we're falling behind in education," McNeff said. "We need to think about how we promote education as a career."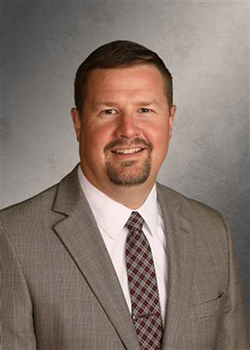 McNeff has led Rugby Public Schools for more than a decade and described how the district uses the grant to provide instructional coaching and mentoring. Building a team approach to help everyone improve has worked well.
This team mentality helps other people working in the school, such as paraprofessionals, find the support they need to return to school and earn a degree as a full-time teacher.
This fall, VCSU announced a grant-funded scholarship program to help people who work as substitute teachers or paraprofessionals in North Dakota schools return to college. Online education courses can help these people earn a teaching degree.
Opening the door to potential teachers is important, but ensuring they have knowledgeable, experienced, and caring professors is just as important.
"I have a few people in mind like Al Olson, Dave Bass and a lot of people I've served with on various committees," McNeff said. "When we hire VCSU graduates, they do very well in the classroom."
McNeff also admits that first-time teachers face different pressures when they approach the classroom than when she started as a social studies teacher at Dakota Prairie Middle School in 2004.
"Teachers have a difficult environment to navigate," McNeff said. "Our leading educators work year-round to create a great atmosphere for every student."
This atmosphere empowers all students, regardless of background. "I wouldn't be anywhere without a lot of public education," McNeff said. "Education allows everyone to be anything they want as long as they work hard and have people to support them."
BUILDING STRONG COMMUNITIES
Building a community with a strong support network is what Greg Dobitz, '05, is trying to do at Oakes Elementary.
"First-year teachers need to have a mentor," he explained. "Mentors can help with the little things, and that's important."
Oaks, about 60 miles south of Valley City, has several VCSU alumni in the state.
"Our VKSU first-year teachers are very well trained," he said. "Valley City does a great job not only with teaching students, but with other practicums and requiring their students to be in the classroom. The more college prep teachers have, the more they learn through practical application."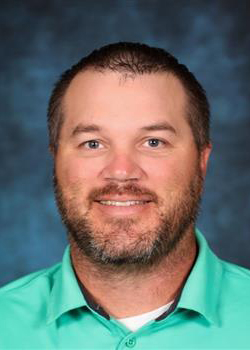 Whether teaching undergraduate students or substitute teaching, graduates with classroom management skills can help them succeed in their first few years as professionals.
Retaining a new teacher is also part of the community network built by Oakes.
To recruit and retain teachers, Dobitz explained that Oaks has a retention bonus in his contract.
Even with incentives, sometimes it's not enough.
"Last year, we sent a teacher on vacation halfway through the year, and the students graduated online," Dobitz said.
Some of the pressures those teachers face include general staffing, mental health and special education assistance.
"We need more resources to deal with complex situations," explained Dobitz. Planning is important, but sometimes the best-laid plan can be abandoned.
"Sometimes as a teacher, you think you've prepared all week on Monday, but at 9 a.m., whatever you planned goes completely out the window," she said with a laugh. Winging it sometimes requires adapting to help the child "get it."
"It's a bright spot and why I want to be a teacher," Dobitz said. "That's when the light goes on for you to come back. If you can help facilitate that, there's nothing better and it hasn't changed."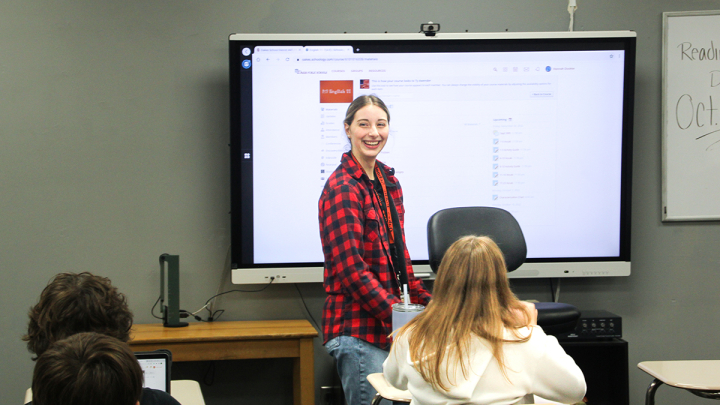 [ad_2]

Source link