Data Bureau, FCCPC to sign MoU on consumer rights | So Good News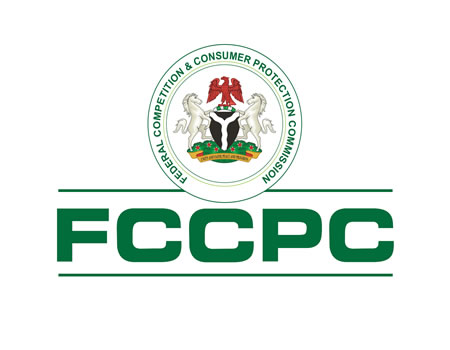 [ad_1]

The Nigeria Data Protection Bureau (NDPB) and the Federal Competition and Consumer Protection Commission (FCCPC) have signed a Memorandum of Understanding (MoU) to ensure the protection of consumer rights and personal data.
Babatunde Bamigboye, Head, Legal, Enforcement and Regulations of NDPB said this in a statement recently in Abuja.
Bamigboye quoted the National Commissioner (NC) of the NDPB, Dr Vincent Olatunji, who said at the signing of the agreement that the agreement will also promote fair trade competition within the national economy.
"The MoU will serve as an example in promoting cooperation between the rulers," Olatunji said.
He also commended the data controllers and processors who complied with the recently released Data Protection Notice in a very short period of time.
According to him: "This is clear evidence that most data controllers and processors in Nigeria are becoming more transparent and accountable in dealing with data subjects.
"This is part of the international effort to ensure that no one is left behind in the implementation of the National Digital Economy Policy and Strategy (NDEPS)."
Olatunji also called on all organizations that collect personal information, records, information of citizens regardless of age or gender to refrain from taking action in compliance with the provisions of the Nigeria Data Protection Regulation (NDPR) 2019.
He warned all concerned that the details of the procedures followed by the law are in the latest Newsletter of the Board, VOL.1/ NDPB/CN/ 1/22 posted on the website of the Board, www.ndpb.gov.ng.
Olatunji also commended the FCCPC Vice Chairman, (EVC) Bambotunde Irukera, for his commitment to consumer rights and to Nigeria's business competitiveness.
In his statement, Irukera expressed satisfaction with the data protection that has been achieved in the country since the inauguration of the Bureau by President Muhammadu Buhari.
READ ALSO FROM Company opinion NIGERIAN TRIBUN
He also said that the capacity of the MoU institutions in the use of sustainable development management was important.
The EVC, however, promised to support the FCCPC in the NDPB through the implementation of the MoU.
Mr. Bamigboye said that both organizations have established a Technical Cooperation Committee and agreed to legally ensure that the MoU recommendations are implemented.
He said: "The MoU will, ultimately, promote speedy redressal of grievances, fostering innovation, awareness among consumers/informed people and information sharing between the two organizations."
[ad_2]

Source link