Embrace innovation and transparency at the core of 5G | So Good News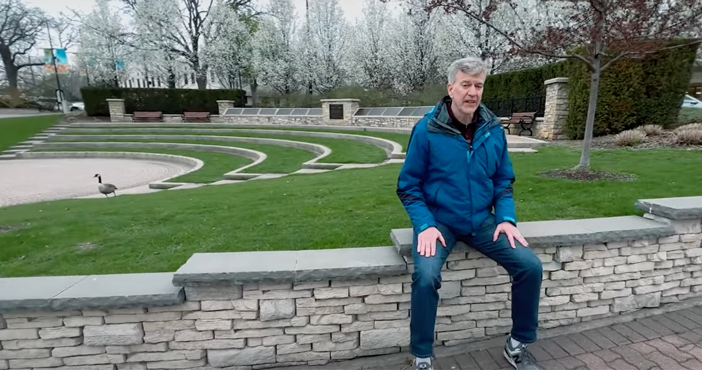 [ad_1]

The 5G core provides communications service providers (CSPs) with a ready platform for innovation. Changes in software design, cloud-based architecture, and scalability of 5G core services will help CSPs achieve hyperscaler-like agility and capabilities. Achieving improved network performance and higher reliability at the same time seems like a tall order. Ultimately, innovation is the key to helping CSPs monetize their investments while improving services, noted Mike Hawley, head of packet research and development at Nokia.
"The most important innovations are enabling any new services to be launched, so CSPs can get a return on their investment," Hawley said.
One of the main innovations involves changing the consumption pattern of basic services. CSPs moving from on-premise facilities to a software-as-a-service or SaaS model can realize significant savings. CSPs no longer have to build expensive infrastructure that is underutilized, but still requires constant maintenance and feeding to function optimally. This shift from complexity to operating costs helps CSPs scale and adapt network services based on demand, resource availability and need.
"Here, network software is managed by Nokia and hosted in public clouds, freeing CSPs from network operations activities such as upgrades, expansions and maintenance," Hawley said.
Core networks are very complex, but must operate with resilience and high reliability. Adopting a SaaS model for core deployments allows CSPs to simplify their network implementation and operations by avoiding deploying customized, off-the-shelf software running on expensive and complex on-premises infrastructure. By focusing less on managing core services, CSPs can focus resources on developing new business opportunities and improving the quality of the end-user experience. CSPs can use SaaS to accelerate on-demand services to market, allowing for faster pricing of new network services.
Network slicing presents another key innovation concept for the 5G core. 5G network slicing will allow CSPs to tailor specific service specifications for specific customers – "mini-networks," as Hawley describes them, each with specific profiles designed to support unique service level agreements (SLAs) based on a customer's unique needs. Sections can be customized and programmed for different services.
"5G network slicing enables connectivity with deterministic characteristics for bandwidth, latency and security. The specifications of the piece are guaranteed. It fine-tunes connectivity for all use cases," Hawley said.
Machine Learning (ML) is a critical element of this advanced network intelligence and automation. ML can detect what is happening online. Additionally, ML can help predict failures before they happen, allowing operators to address those service issues before they become disruptive to end users.
Machine Learning also enables the existence of digital twins. A digital twin is a copy of a real object, simulated to the smallest degree. Nokia is exploring the use of digital twins in network operations. Network operations teams can make changes to the simulation in the digital twin, validate them, and then apply the network changes after success.
The pursuit of improved network intelligence and customized services also requires new levels of network automation. Hawley noted that there are thousands of variables that need to be configured and maintained across key elements of 5G. Manual control is too difficult – network automation is needed to handle it. This automation can help CSPs manage network outages more reliably, consistently, and perhaps most importantly, more efficiently than ever before.
"This level of automation is a game changer and allows CSPs to quickly target and serve new customers while creating new revenue streams," Hawley said.
The telecommunications industry is moving toward agile, DevOps-driven models for delivering network components, the same software delivery model that web-scale companies have used successfully. But CSPs face a challenge: their networks are largely multi-vendor. CSPs must maintain relationships with multiple software vendors and meet integration challenges and efforts.
Nokia's solution to this challenge is Delivery Operations or DelOps. This concept aligns with the Continuous Integration/Continuous Delivery (CI/CD) principle central to DevOps, a flexible integration process designed to optimize design, deployment, test, and operation phases for each environment. DelOps uses network automation to manage this complexity.
The transition to 5G will ultimately allow CSPs to take advantage of its open design. Application programming interface (API)-based services provide a critical framework for enabling new services and enhancing existing ones, such as fixed wireless access (FWA), autonomous vehicle communication, long-distance medical care, and industrial monitoring.
Nokia's Network as Code initiative embraces this concept of openness by allowing developers to use simplified APIs combined with secure network access to create new services. Code as a network reduces the complexity of core 5G operations to more easily demonstrate new functionality.
"API standardization and software development kits open the door to innovation, as many developers can now create new services. This opens up a whole new world of potential for network and application evolution," Hawley said.
Network-as-Code enables developers to build service chains that integrate multiple discrete software functions.
"Advanced service networks like Google Maps, Twilio, etc. based on resources as a distributed service such as Developers take them and create meta-services by connecting them using simple API calls. Network-as-Code is a very simplified version of the basic features of 5G. It turns the 5G core into another distributed service-as-a-service resource," Hawley said.
Learn more on Nokia's cloud package home page.
[ad_2]

Source link