Fila is reorganizing its innovation and design teams | So Good News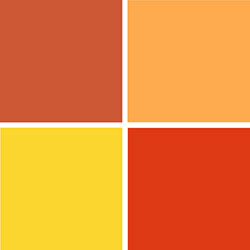 [ad_1]

Fila Holdings Corp. announced the reorganization of key global teams to support the creation of the Futura Innovation Team, which focuses on innovation and sustainability, and the Design Team, tasked with developing the global product range.
The new structure aims to strengthen the company's organizational capabilities to implement the five-year global strategy "Together We Win" announced in February 2022.
The newly formed teams, the Futura Innovation Team and the Design Team, will operate under Fila Luxembourg SarL, a 100% subsidiary of Fila Holdings, which oversees Fila's global brands except for China, Hong Kong and Macau. Anta Sports.
Both teams are led by Global Strategic Marketing Director Luca Bertolino, who spent the last two years as head of global strategic marketing for Fila on a contractor basis.
The Futura Innovation Team develops specialty footwear categories based on technology and sustainability with the three guiding objectives of building brand momentum, promoting tennis-based products and marketing, and sustainable management. The team is led by Mikal Peveto, who helped guide innovation while working at Phila in the early to mid-2000s. Since then, he has developed a number of footwear products for brands such as Nike and Adidas, including supporting the development and commercialization of Adidas' Boost technology. Until recently, Peveto was president of Blumaka, an American sustainable footwear company that makes midsoles and soles using recycled materials.
David Bond, who heads Futura's design team, was instrumental in the creation of Nike's Jordan brand and Under Armour's Curry line. Engineering is led by Mark Sheehan and Jason Stewart. Sheehan helped develop technologies such as Nike's Air Max and Under Armour's HOVR, while former Olympian Stewart helped develop Adidas' Adizero range of footwear.
"I am delighted to rejoin Fila at such an important time as we are proud of the brand's rich history of leadership and are implementing a global five-year strategy," said Peveto. He added: "Using my many years of technological knowledge and experience in sustainable management, I will do my best to differentiate Fila products and increase its competitiveness."
The Design team is led by Torsten Hochstetter as Global Head of Design, focused on enhancing Fila's range of apparel, footwear and accessories. Hochstetter served as global creative director at Puma from 2013 to 2021, during which time his team was recognized with numerous awards, including the ISPO Award and the iF Design Award. He also worked at Adidas for 15 years, creating creative designs and receiving the prestigious title of "Red Dot: Design Team of the Year".
Additionally, Paola Loglischi joins the Design Group as head of clothing and accessories. He has over 20 years of international experience in the sportswear and fashion apparel industry, including working with Fila until 2008, as well as other brands such as Nike and Intersport International.
Mark Eggert is responsible for the footwear department of the Design Team, continuing his 17-year journey with Fila since joining the brand in 2005. Eggert was instrumental in the modern reinterpretation of Fila's Disruptor 2 sneaker. He was also the driving force behind performance shoe designs such as the Speedserve and Axilus 2 Energized tennis shoes.
The design team plans to present a new collection for customers around the world for the fall-winter 2023 season.
"Enhancing brand value by strengthening our workforce is one of our top priorities in the global transformation of Fila," said Keun-Chang Yoon, CEO and President of Fila Holdings. "Building on the brand's unique heritage, which dates back to 1911 in Biella, Italy, we will build the global Fila network, strengthen our global capabilities and position ourselves as a comprehensive sports brand with innovation, sustainability and global appeal."
[ad_2]

Source link