Historic railway building from the 19th century serves as the community arena | So Good News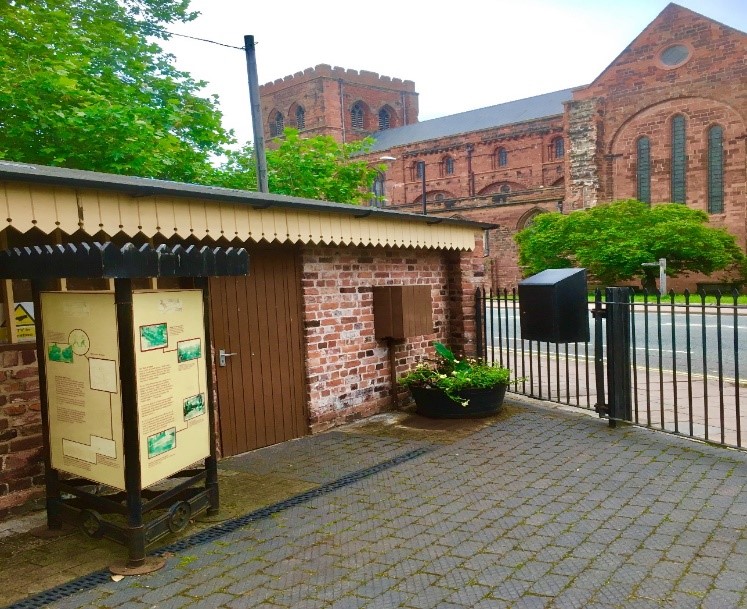 [ad_1]

Shrewsbury Railway Heritage Trust has been awarded £11,000 from the Community Asset Pilot Grant Scheme administered by Shropshire Council.
The funding has been used for various improvements to Abbey Station in Shrewsbury to make the venue a comfortable place for visitors and the wider community.
This pilot grant scheme was made possible through the Additional Restrictions Grant (ARG), which is government funding from the Department of Business, Energy and Industrial Strategy (BEIS) which aims to provide direct business grants and wider business support as part of the recovery from the pandemic.
The station, once a terminus for The Potteries, Shrewsbury and North Wales Railway and the Shropshire & Montgomeryshire Light Railway, has undergone approximately 20 years of restorations to slowly evolve as a community facility. Through hard work from both past and present councilors and trustees, and with financial assistance from local councils, the venue is now a pleasant place for its users and visitors.
The grant funding has provided some practical upgrades for the venue, including insulation of the ceiling, side wall and floor of the main room – all of which will contribute to a properly heated venue as the winter months approach.
Philip Davies, chairman of the trust, shared:-
"Last winter one of our board members, Michael Llewellyn, discovered that Abbey Station's heat retention properties were absent and all the heat we provided was completely lost overnight even with the heating on!

"We are delighted to say that following recent improvements, running costs for heating and lighting have now been reduced by an incredible 90 per cent. Kitchen facilities will be installed in the second smaller room and we are currently working on designing and installing professional display panels to tell the story of our railway heritage We have bought a projector and will be installing Wi-Fi soon.

"Abbey Station is a superb community asset for Shropshire residents – and was donated to the trust under the Shropshire Council Community Asset Transfer scheme.

"A big thank you to Shropshire Council, and the staff who have helped us with our application. They have been very helpful in moving the project forward, which is greatly appreciated. Abbey Station is available to community, charitable and social organizations (and not-for-profit businesses) in Shropshire. The future looks exciting!"
Cecilia Motley, Shropshire Council's Cabinet Member for Health (Integrated Care System) and Communities, said:
"Shropshire has a wealth of historic buildings to celebrate. It is fantastic news to hear that Abbey Station has been refurbished as a community facility so that the trust can share its history and heritage, while also benefiting the local community. I wish them a prosperous future."
Mary Davies, local Shropshire Councilor for the Abbey, said:-
"This is a fantastic transformation for this historic building. Having this much improved facility in the locality is a bonus and I'm sure it will be enjoyed by everyone in the area and beyond for years to come".
If you would like to inquire about booking Abbey Station, please contact Philip Davies at: [email protected] or write to SRHT, Abbey Station, 192A Abbey Foregate, Shrewsbury, SY2 6AH.
[ad_2]

Source link