How COVID is driving online education innovation and empathy | So Good News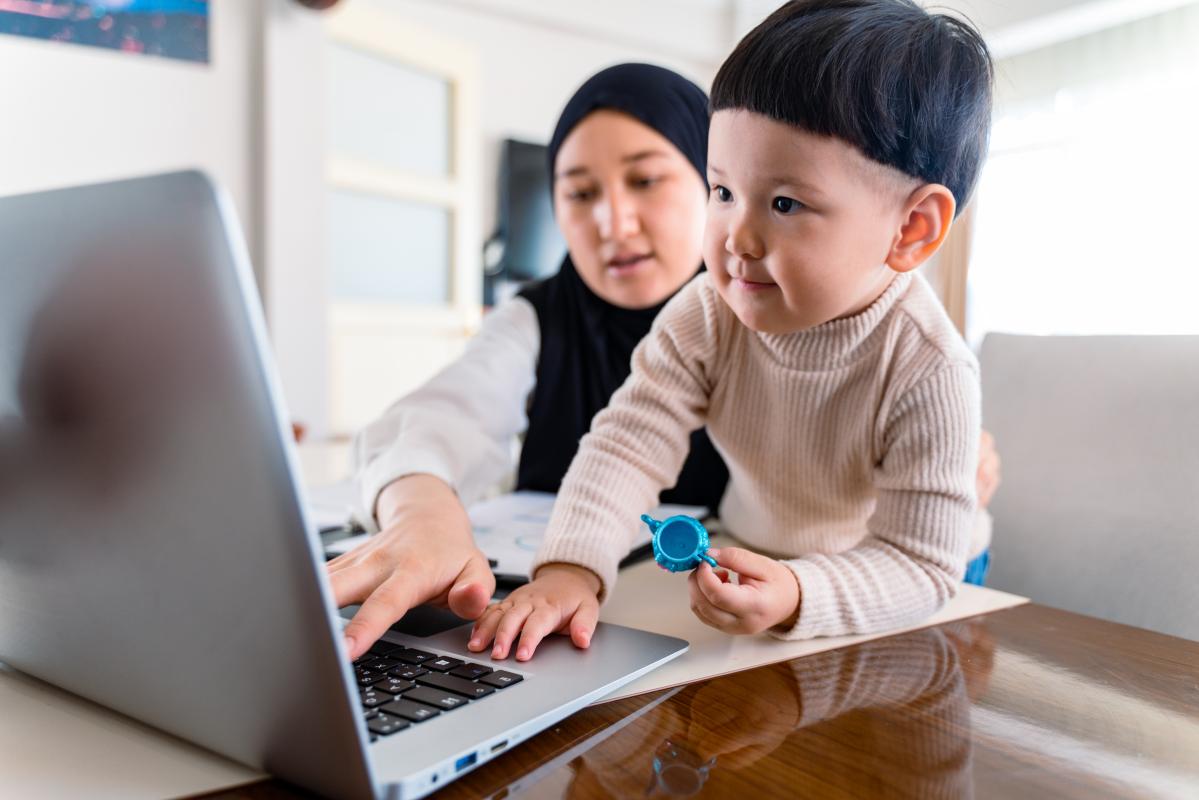 [ad_1]

According to multiple reports, the March 2020 transition to extreme distance learning and teaching took a toll on students, faculty, and staff. Students' mental health has suffered, existing inequalities have been exacerbated and many have lost a sense of community.
Despite acknowledged challenges, college students, faculty and staff are united in unprecedented ways around the common goal of academic continuity, according to a Stanford University study released today. In the process, they have developed and improved online learning experiences and course designs that better serve the whole student. Going forward, some digital innovations may be worth preserving and improving.
"It didn't matter if you were in an IT technology group or an academic technology group or in one of the schools where you rarely interact with academics or in the office of a foreign institution — the common goal was clear to everyone," said Stanford Vice Chancellor Matthew Rascoff. provocateur of digital education.
If colleges act recklessly, improvements in digital teaching and learning in the era of COVID could be lost, the study authors say. Their next step, planned for next year, is to define a new, unifying goal. This yet-to-be-defined goal follows the no-longer-needed goal of ensuring academic continuity during the transition to extreme distance learning.
"It's a feeling [of a unifying goal] If we don't document it, develop some kind of support to make it better, and say, "Don't you want it back?" If we don't, it will be destroyed," Raskoff said. "This is what we need after the pandemic."
An independent study based on interviews with 59 students, faculty and staff and a review of early pandemic artifacts, documenting online education innovations and highlighting lessons learned. The report also includes questions that the community should be asking "regardless of what the COVID-19 pandemic looks like."
Although the study focused on just one institution, other colleges could benefit by understanding the lessons learned or using it to encourage their own learning, Rascoff said. Below are some highlights of the report.
Advanced virtual communities
When the pandemic began, students' social connections, support networks, and word-of-mouth channels were disrupted. For example, junior and senior students had fewer opportunities to exchange knowledge with new students, the report said. Students did not have the opportunity to chat with professors in the hallways or participate in professional networking events.
"The pandemic was sad, isolating and terrifying, but it was also a massive faculty boot camp for digital teaching and learning," said Cindy Berchtram, study co-author and associate director of project management. Stanford's Office of Digital Education, launched in 2021, will help coordinate the university's digital education efforts and incubate new programs.
Instructors were intentional as they worked to establish and maintain communication in the virtual space. Some have arrived 15 minutes early and stayed 15 minutes late when taking a Zoom class to maximize opportunities for informal conversation. Others planned brief, whole-class checks during class meetings where they asked students how they were doing or what they were doing outside of class.
Faculty members' Zoom backgrounds sometimes showed children, pets, or activities unrelated to the classroom, which was sometimes distracting. According to the study, these concerns allowed instructors to be humanized as well.
"Traditional [professor-student] That relationship is based on impersonal professionalism," said Michelle Pacanski-Brock, a professor of digital innovation with the California Community College System who is also the lead researcher on a project to humanize online STEM classes. To humanize online learning, Pacansky-Brock noted, the professor-student relationship "must shift from impersonal professionalism to relational authority."
When a student doesn't know they belong, their brain looks for cues like a smiling face or a warm gesture. For example, an instructor who records a brief, if imperfect, welcome video outside of the office, such as outdoors, will be interested in joining.
"Students click on the game and it feels like you're talking to them personally," Pakanski-Brock said.
Before the pandemic, Stanford's Center for Teaching and Learning had a little-used Teaching Commons website. The pandemic was a catalyst for revitalizing the site, which provides digital resources in the fields of learning, education and pedagogy.
"It's not just building a website, it's a cultural change happening at the institution," said Lisa Anderson, another author and associate director of educational partnerships at Stanford Digital Education.
The Teaching Commons website "has become this growing ecosystem," Kenji Ikemoto, an academic technology specialist at Stanford, told the study's authors. "Stanford is decentralized, and the pandemic has shown us that there is a lot of will to collaborate across departments."
Inclusive, collaborative learning and course design
The pandemic has exposed some long-standing high and social inequalities. Some students struggle to access the technological resources or internet connection required for distance learning. The zoom background also shows the students' houses; Some joined the class from quiet, spacious homes, while others joined from cramped closets or many distracting environments.
Educators have developed mechanisms to better understand the whole student, including the challenges they face in virtual environments. Some, for example, invited students to take a printable world map survey at the beginning of the lesson that identified where they were. This allowed the students to bring a part of their own personality to the class and also let the instructor know that in some cases they would be joining in on the night.
"Belonging is a basic human need and it comes before a person reaches their full potential," Pakanski-Brock said. "It's the same in the physical classroom as it is online." According to him, higher education administrators should recognize the need to increase Internet access, especially among disadvantaged students.
"Faculty really need to be effectively supported to understand how to develop personalized online classes that build ownership, identity, safety, and confidence," Pakanski-Brock said.
Other educators have used surveys to gather information about students' technology needs, providing real-time information needed to create inclusive learning experiences. Many faculty members have invited students to periodic, virtual one-on-one meetings to help build relationships.
Instructors also surveyed their students and adapted their distance learning courses in real time based on student feedback. Some asked students about their learning objectives, which helped reveal the content of the course. When they did, some students reported a sense of agency in the course.
"The biggest change is that instructors are becoming more focused on making sure their courses are successful for students," Stanford engineering professor John Mitchell told the authors. Mitchell points out that habit can lead to lasting change.
University staff have also partnered to support inclusive online learning. The Learning Technologies and Spaces team, for example, worked with the Office of Digital Access to develop a comprehensive process for vetting and approving technologies for wider use across the university.
During this time, by engaging with students in authentic ways, faculty were in a position to navigate sometimes difficult conversations. In response, individuals and groups across the university have banded together to produce resources and workshops that offer guidance for managing conversations about, say, pandemic experiences or racial and social justice.
Lessons learned and unanswered questions
Through self-research, Stanford discovered that previously fragmented schools, departments, and business units have untapped potential to form partnerships that can improve digital learning and close educational disparities.
The relationship between teachers and students has also changed. Students provided technical support to teachers and participated in course design. Faculty members have increased their ability to empathize with students' individual challenges and, in response, have modified teaching and course design to be more inclusive.
Some of the questions posed by the researchers are:
"In what circumstances should faculty and instructors be able to teach flexibly using instructional methods such as fully online, hybrid, or flipped instruction?"
"Should students have the option of in-person attendance and more opportunities for alternative forms of assessment?"
"What role should students play in course design?"
The study is intended to serve as a foundation for creating a mission-driven digital learning strategy in the coming year.
"Too often, teachers and administrators and the general public have this unfortunate view of online classes," Pacanski-Brock said. "They look at them through a scarcity-based lens and think, 'Oh, it's online, so it's not welcome.' It cannot support. It couldn't be richer for the community.' It's very sad and it's wrong."
[ad_2]

Source link