Innovation Platform Release 12 | So Good News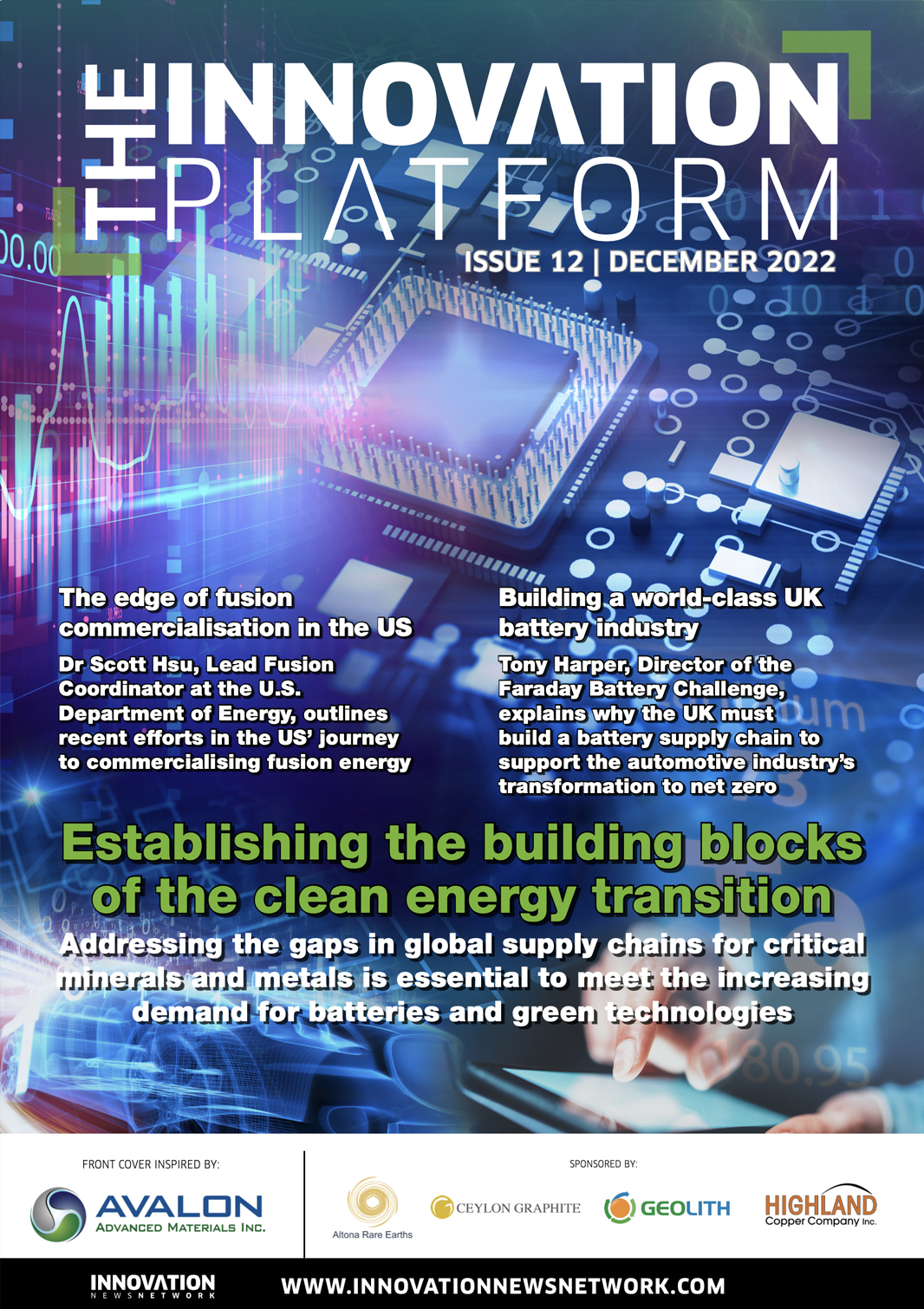 [ad_1]

twelfth edition Innovative platform from battery development and global travel to net zero, advances in space exploration, astrophysics, and more. explores research and innovation on topics.
Hello and welcome to the 12thth edition Innovative platform. As 2022 draws to a close, we can reflect on another tumultuous year – one that many will not forget. In the UK alone, we witnessed a particularly historic year with three Prime Ministers and the loss of our longest-reigning monarch. Globally, the ongoing war in Ukraine and the consequences of the COVID-19 pandemic have had a profound impact on our economy, which in turn has had a profound impact on the daily lives of people and businesses.
This year has highlighted the fragility of supply chains around the world, particularly in the energy sector, and the urgent need to take action to address these gaps and strengthen value chains. The foreword to this publication by Geoff Townsend, founder of the Critical Minerals Association, addresses this need and explains that critical minerals are among the most important commodities to ensure a healthy green economy in the future.
E-Mobility and battery innovations
Following Townsend's comments, our E-Mobility, Battery Materials and Research department is filled with deep capabilities from a wide range of industry experts addressing the most pressing issues as global demand for electric vehicles and efficient batteries rises to unprecedented levels. Lluis Molina of EIT InnoEnergy, who initiated this focus, explains the importance of battery recycling for Europe's energy exchange. We also hear from Tony Harper, Director of the Faraday Battery Challenge, who explains why the UK car industry needs to build a battery supply chain to support its transition to net zero. Looking further into the global supply chain, we examine Canada's future position as a leading battery metal supplier, as does Sean De Vries, executive director of the Canadian Battery Metals Association.
Renewable energy
Not surprisingly, this issue's Energy section is full of expert opinion and commentary from major players in the energy industry. From hydrogen to nuclear power, this section examines key areas of the global debate on the path to net zero. Felicia Mester, Senior Policy Advisor at Hydrogen Europe, discusses how the association is working with other major organizations in Europe and globally to accelerate the hydrogen economy. We'll also hear from Dr. Scott Hsu, the US Department of Energy's lead fusion coordinator, who describes recent US efforts to commercialize fusion energy.
Scientific research
While many projects and organizations have stepped up this year to recover from the delays and impact of the COVID-19 pandemic, unforeseen circumstances in Ukraine and rising costs of materials and energy have created additional challenges. This is evident for many of the projects presented in this issue, including in our science department. For example, Justin Evans of the University of Manchester discusses the impact of the pandemic on the UK's contribution to the US Deep Underground Neutrino Experiment (DUNE). We heard about this experience from Gaëll Boudoul, the CMS experiment launch coordinator at CERN's Large Hadron Collider, who details the challenges the CMS team faced during the LHC's "long shutdown" and the steps taken to get back up to speed afterwards. delays during global locking.
This is just a sampling of the extensive and thought-provoking content in this publication. I hope you enjoy the issue and I look forward to seeing you in the new year!
Georgie Purcell
Editor
Innovative platform
[ad_2]

Source link