Innovation, technology and empowerment are shaping the future of the workplace | So Good News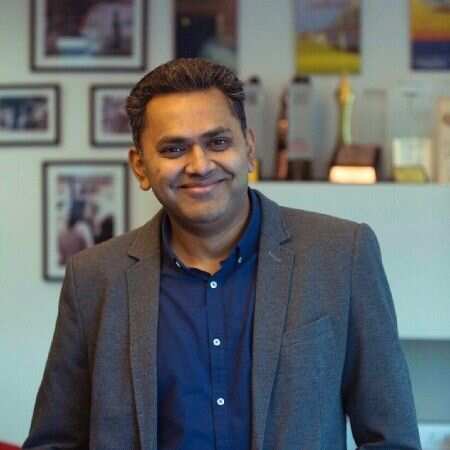 [ad_1]

Looking back over the past two years, I've noticed that the pandemic has forced many organizations to change. While they have new perspectives dealing with its aftermath, the pandemic itself has challenged the resilience of these organizations and their people.
For example, changing consumer behavior and supply chain disruptions have forced businesses to accelerate their digital transformation efforts and adopt new ways of working. This made many of them think about their future workplace. But how do forward-thinking firms build the foundation for a performance-enhancing culture that puts their people at the center?
Most people today think of the workplace as a physical, rigid space with repetitive activities, which makes them question the great value of technology and their coding capabilities. I believe that only when people recognize impact will they find purpose and satisfaction in their work. What makes it even more exciting is that people are realizing that this impact can be made anywhere, not necessarily in the workplace.
For me, one of the biggest misconceptions that needs to be dispelled today is that the workplace is associated with a physical office. I am very happy to see today's developed, new normal workplace. A workplace that is democratized and empowers people to make their own decisions. according to A reporting74% of residents are considering distributed workspaces as a strategy to shift from location-centric workspaces to people-centric workspaces.
Therefore, the future of the workplace is where you work. But it will be "on the terms and conditions of thinking people"Where can I make the most impact?' I think this is mainly the reason People feel empowered when their work conditions are flexible, allowing them to do meaningful work unbound by constraints or locations.
Generally, large tech companies expect people to move out in metropolitan areas. Today, I look around and see that even in non-metropolitan areas, firms are bringing their offices to people. While sometimes a physical office encourages unity and camaraderie at work, it's a choice many people seek.
On the other hand, it is impossible to discuss flexibility in the workplace without addressing the pressing issue of inclusiveness. In hybrid meetings, people often feel alienated and disenfranchised from their teams because they feel "out of context." Also, I think it's worth asking how affordable our flexible policy is. Do all employees have access to remote connections? Therefore, the concept of inclusion should be fundamental to a company's culture and its core foundation.
Let's face it: digital collaboration at work has changed tenfold as we reimagine offices of the future powered by cutting-edge innovation. Technology has redefined how teams work globally. Organizations continue to explore new and flexible ways to engage people in their work. They are constantly evaluating the best ways to redefine the term "workplace."
I believe that organizations would do well to consider a more flexible approach to redesigning the "office" on three levels: large hubs, smaller offices and community spaces. It gives people a much-needed sense of connectedness and encourages them to build strong bonds with colleagues spread across cities and towns. When people are engaged and at their best, they bring their best energy to work. This requires a fundamental change in the mindset of organizations to imagine the offices of the future. New technologies, data analytics and social networks are having a profound impact on how people work and collaborate. That's why progressive companies are prioritizing tools that provide equal access to real-time information, reliable platforms for collaborative planning efforts, and other internal platforms where people can work seamlessly. Many companies are using highly accurate conversational AI to introduce people to new systems and tools when working remotely.
The shift to the cloud has become an essential part of collaboration that works across business boundaries and time zones. As people around the world become more connected, companies need to invest in flawless cyber security systems to ensure business continuity. People need to be confident that their data will not be compromised when they work outside the office premises.
I believe that most of the market disruptions seen today are rooted in agile organizations. They can anticipate customer and people demands and quickly shift capacity and talent for greater impact. Only companies that integrate cultural norms and capabilities can hope to succeed in the workplace in the future. To do this, they need to view people as more than "talents" and "resources" and instead treat them as empowered individuals. I strongly believe in the saying that in order to be effective, a person must feel valued. Creating a positive workforce requires ensuring that people do not experience burnout, mental exhaustion and depression. Creating a culture that puts mental health above business goals must be embedded in the company's DNA.
Ultimately, the strength of a progressive firm lies in giving people the freedom to choose flexible ways of working and providing them with reliable technology and tools.
END OF ARTICLE
[ad_2]

Source link