Jakarta-Bandung railway helps Indonesia take the fast track: media | So Good News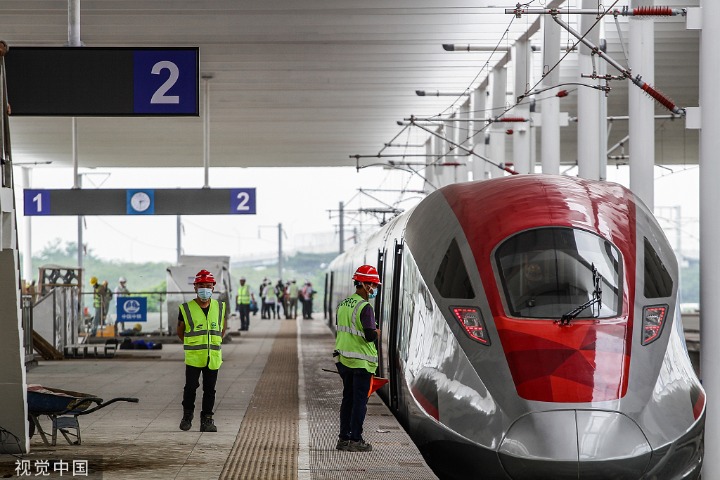 [ad_1]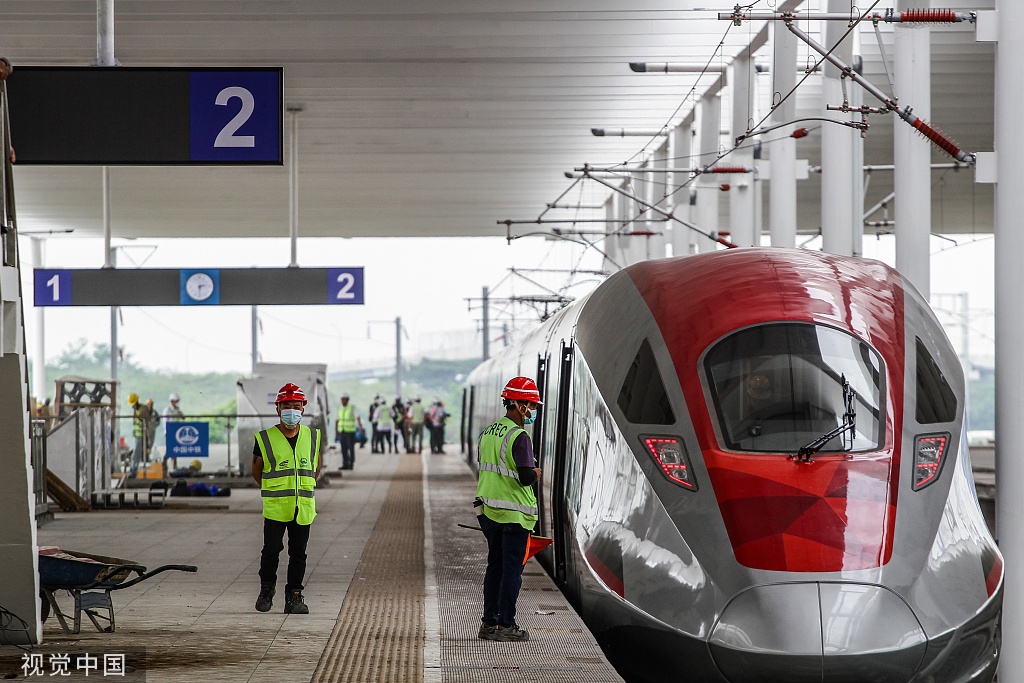 China's first overseas high-speed rail project, linking Jakarta and Bandung in Indonesia, is expected to ease the persistent congestion problem on Java island, boost productivity and promote more balanced development across the region, the BBC reported.
The 142 kilometer long line has a design speed of 350 kilometers per hour, reducing the travel time between the two cities from more than 3 hours to just 40 minutes.
Tegalluar Station, the terminal station of the Jakarta-Bandung high-speed railway, is located on the outskirts of West Java Province's capital Bandung. Locals said the surrounding area has been included in the government's development zone planning.
Almost 90 percent of the railway project is now complete and it is expected to be commercially operational by June next year.
The island of Java, where Bandung is located, makes up only 7 percent of Indonesia's total land area, but about half of its population, with extremely congested freight and passenger traffic.
"In the 1990s, it took a whole day to get to Jakarta… but the time is now about 40 minutes by taking the new bullet train, which is almost unthinkable," the report quoted a Bandung local as saying.
A World Bank study on China's high-speed railway showed that the railway increased business productivity by an average of 10 percent along the route.
As the fourth most populous country in the world, Indonesia is undergoing rapid economic development with great opportunities for infrastructure construction.
All of Southeast Asia, and even developing countries around the world, will also have demand for high-speed rail construction in the coming decades.
Sri Mulyani Indrawati, Minister of Finance of Indonesia, said that the country has an obvious need for infrastructure, and a high-speed railway meets people's demand for mass movement between cities, which is exactly what Indonesia lacks.
[ad_2]

Source link