Mangaluru: KSRTC fixes temporary fares from the metro station on the way to MIA | So Good News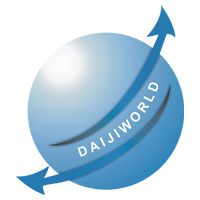 [ad_1]

Daijiworld Media Network – Mangaluru
Mangaluru, November 5: Bowing to public pressure to introduce bus services from the city to Mangaluru Bajpe International Airport (MIA), Karnataka State Road Transport Corporation (KSTRC) will run air-conditioned Volvo buses from Mangaluru railway station to MIA. KSRTC has also fixed the intermediate fares of various destinations en route to MIA.
Following are the fares from Mangaluru Central Station:
To Jyothi: Rs 25, KSRTC Bejai: Rs 25, Kuntikan: Rs 30, Konchady: Rs 35, Kavoor: Rs 40, Maravoor: Rs 60, Karambaru: Rs 70.
From Jyothi to:
KSRTC Bejai: Rs 20, Kuntikan: Rs 25, Konchady: Rs 30, Kavoor: Rs 35, Maravoor: Rs 50, Karambaru: Rs 60.
From KSRTC Bejai to:
Kuntikan: Rs 20, Konchady: Rs 25, Kavoor: Rs 30, Maravoor: Rs 40, Karambaru: Rs 50.
From Kuntikan to:
Konchady: Rs 20, Kavoor: Rs 25, Maravoor: Rs 30, Karambaru: Rs 40.
From Konchady to:
Kavoor: Rs 20, Maravoor: Rs 30, Karambaru: Rs 40
From Kavoor to:
Maravoor: Rs 20, Karambaru: Rs 30.
The above fares are fixed by the Senior Divisional Controller of KSRTC, a release said.
[ad_2]

Source link