New Report Shows Strong Consumer Interest in Cyber ​​Hygiene | So Good News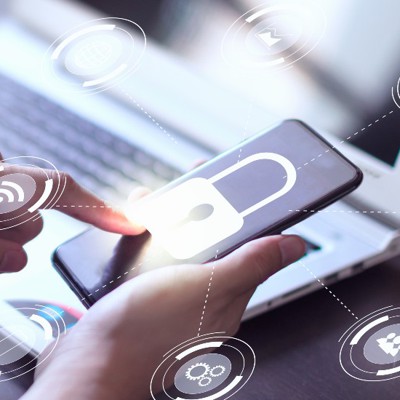 [ad_1]

A report released Tuesday by the Aspen Digital Institute and the nonprofit group Consumer Reports shows that many consumers are taking steps to improve their online security, and they want the government and companies to do the same.
The report did not explain why consumers are doing more to improve their online security. This comes as the government continues to fund the National Cybersecurity Alliance – with more than half a million dollars a year in recent years – to promote cybersecurity awareness in October. The NCA, whose committee is made up of senior officials from major organizations, emphasizes the role of the public in protecting the digital environment from cyber threats.
Consumer Reports conducted the survey in June using a nationally representative sample of 2,103 US adults. The report compared the responses to a 2019 survey that also asked respondents about their online security practices.
One survey showed 88% of respondents in June used a strong password to connect to their home WiFi network, compared to 74% in 2019. Another revealed 72% of consumers "set app permissions on your smartphone to block access to things like your camera. , location or addresses if they are not needed for the app to work," compared to 60% in 2019. The biggest change over the past three years—from 50% in 2019 to 77% in June—was the number of people who said they had installed multifactor authentication.
"The MFA is the most important step people can take to protect their devices and their privacy, and that's why the administration has prioritized it, including the importance of the government as part of the president's plan to manage national security," the National Deputy. Cyber ​​Security and Emerging Technology Advisor Anne Neuberger said in the report. "I'm excited about this progress, and knowing that more Americans are safer today than they were a few years ago."
This new survey shows 75% of respondents were concerned about the privacy information collected online. Of those who expressed little concern about the issue, 24% said it was because, "there's nothing I can do about it." Another 18% of the group said, "I follow all the privacy practices I can, so I believe that the security and privacy of my privacy is in my hands."
According to the report, when asked "who should be responsible for protecting Americans' privacy," 32% said companies, 33% said the federal government, and 25% said consumers themselves.
"This is not surprising," said his friend and professor at the Harvard Kennedy School, Bruce Schneier. "Research consistently shows that people are concerned about their privacy in the eyes of governments and corporations. The reason people often don't act on these issues is because they feel powerless. There are often no easy ways for people to protect their privacy, and there are no alternatives. creating technology that makes managing their business."
Marta Tellado, president and CEO of Consumer Reports, added: "Consumers are increasingly vulnerable to cyber threats, and the options available to protect their data are often complex. We need to give people the cyber security tools to protect themselves and demand action and corporate accountability." and the government."
Laurie Locascio, director of the National Institute of Standards and Technology said the results of the study, "is a sure sign that the cooperation between the government and the private sector to improve the knowledge of safety and security has positive results."
"We will continue to fight to keep our country safe from cybercrime," said Deputy National Cyber ​​​​​​​​​​​​​​​​
[ad_2]

Source link