Q&A: Vikram Solar on India's push to support domestic manufacturing | So Good News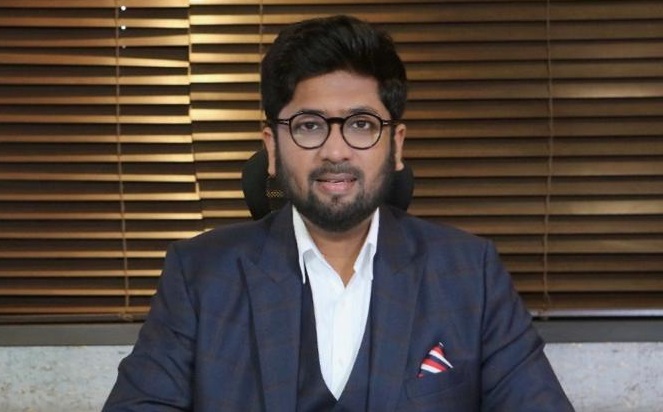 [ad_1]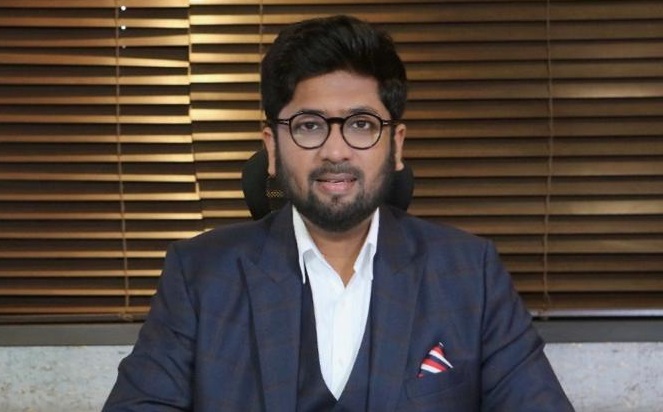 India is making a major push in its long-term vision to support domestic PV manufacturers through ALMM's Production Linkage Incentive (PLI) scheme, which discourages imports of modules and builds large capacity across the value chain. In the latest development, the Solar Energy Corporation of India (SECI) has issued a tender for PLI's second phase, which aims to support 65GW of generation capacity.
PV Tech Premium Join Gyanesh Chaudhary, vice-president and managing director of Vikram Solar, which has 2.5GW annual manufacturing capacity in India, on the thinking behind the ALMM and PLI plans and whether ingot and wafer manufacturing is a reality in India.
PV Tech Premium: Is there anything you would like to see change in the PLI scheme?
Gyanesh Chaudhary Downstream producers feel a bit high on PLI and dry up. One of the largest chunks of the INR195 billion (US$2.6 billion) allocated for PLI has gone to the upstream value chain for polysilicon and wafers. There is a huge demand-supply gap for cells and modules and not enough funds allocated to build large capacity when the need of the hour arises, but seeing that happen is challenging.
In addition, According to the schedule, Polysilicon is like building oil refineries, so it will take four to five years to come online. It's a serious undertaking, and while India has never made a ton of polysilicon so far, the downstream infrastructure and ecosystem is already there. Maybe not on a large scale, but it exists and is ready to expand.
A second important point is that the structure of PLI is not related to existing manufacturers. I'm talking about Greenfield. Manufacturers like us and others who have developed technical practices; Strong teams and others who have been able to perform for a decade have not felt rewarded in PLI. We can scale sooner than a new entrant considering our overall commitment to the sector. Nevertheless, PLI is a powerful tool from the government to regulate investment in domestic manufacturing.
The three winners in the first round were Adani; Reliance and Shirdi Sai. Are these companies expected to dominate again in the second round?
The first PLI tranche is capped at 4GW, so there is a dichotomy in how much capacity you can set under the scheme. Changed to 10GW in the second tranche. So now the companies that win the first round can apply for another 6GW. Now you can read between the lines what happened here. But after saying that, To increase polysilicon and the cap, the big chunk feels like it facilitates an oligopolistic environment.
Considering there are so many companies like us who are putting skin in the game and doing sector by day, it felt like something should be done.
Is wafer and ingot manufacturing even possible in India?
Your mind is baseless. India has not been able to make a single wafer so far. However, technically This manufacturing process and the overall ecosystem that has stabilized significantly over the last two or three years gives us the confidence that manufacturers like us can not only invest but install. Successfully executed these gigawatt large-scale projects for wafer and cell. India is already making modules so there is no challenge there.
Yes, Further upstream manufacturing is a time-consuming process. This is considered to be a new process of import substitution, so the ecosystem is shrinking. But manufacturers like us, who have been in business for 17 years, have a fair amount of faith in homegrown talent and leverage global talent to make these lines a success.
What is your opinion on the ALMM policy of banning non-Indian manufacturers from selling modules in India?
What is common knowledge is that ALMM was set up to deter non-Indian products. I think otherwise. It's to promote producers and products that hold their ground.
The government has taken a directive from wind power generation, which includes non-tariff barriers to the entry of materials that do not include committed support from importers. I've often seen current foreign importers not commit to that. This means that the project IRR has a very large impact and developers are a bit chilly about how they will execute their generation deadlines. This then leads to losses and returns are already very low, so ALMM is built to guarantee that.
How does this affect developers who want to deploy projects quickly and at the lowest possible cost?
For developers, Granting any mandate is a painful process. So I don't think it's fair to say that one wins over the other. Developers have equal responsibility and ownership in the way they bid for the project and how they win and the cost aspects they consider.
The volatile nature of the solar industry hasn't been helped by the supply chain volatility of COVID-19. We have increased product prices by about 40%, which is an overall cost increase. Developers have previously bid at PPA rates; This price increase cannot be accommodated. So we are in a situation where the future is very bright, but the current period is certainly challenging and we need to get through it. We need to work with developers to navigate the path and make it sustainable.
As India sits at 59-60GW of renewable energy capacity, it needs to install 50GW of new generation capacity every year to achieve its 2030 renewable energy target of 500GW, a mammoth task that has yet to cross 10-15GW per year. The story so far. All this leads to the government's serious commitment to encourage the private sector. A lot of capital is needed to make this opportunity a reality.
[ad_2]

Source link