Riot and IDEO launched the Open Innovation Challenge | So Good News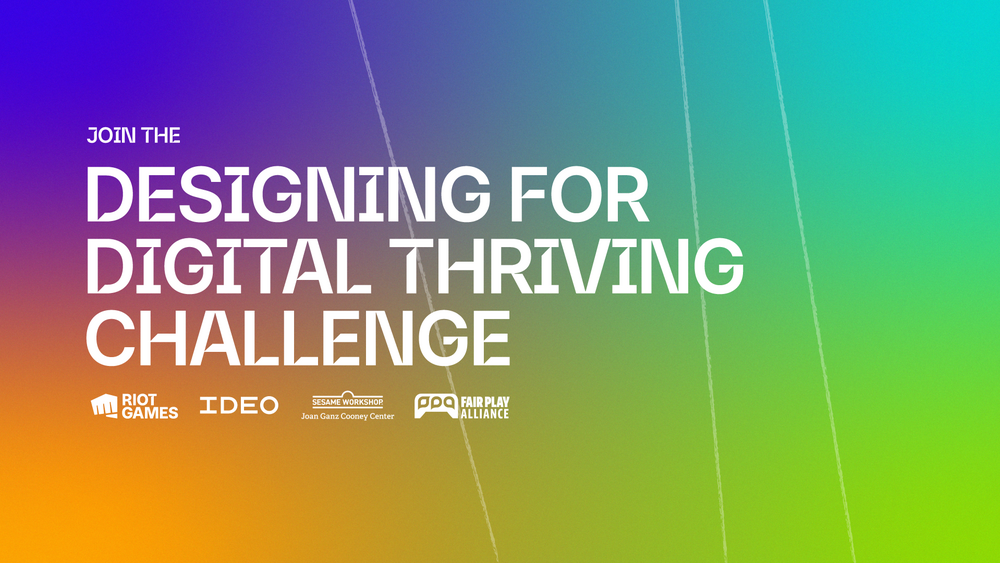 [ad_1]

Creating healthy, inclusive and belonging online spaces is one of Riot's core goals. We are fortunate to share this goal with amazing partners in digital spaces, games and online communities.
Today marks the launch of the Project for Digital Prosperity, jointly organized by Riot and IDEO. This challenge is inspired by the work the Fair Play Alliance (FPA) and the Joan Gantz Cooney Center at Sesame Workshop are doing to create Digital Prosperity, a field-based approach to building healthy interactions and resilient communities in the online gaming space.
What it means to design for digital prosperity and the people behind it
FPA and the Joan Gantz Cooney Center define digital prosperity as the result of online spaces intentionally designed to foster a sense of well-being, achievement, and belonging and meaningful relationships in individuals, groups, and communities.
Founded in 2017, FPA is a cross-industry initiative of more than 250 gaming companies worldwide, including Riot, working together to foster healthy communities and player interaction. West Hart, a Riot personality, has been a key driver of the Digital Prosperity effort alongside FPA co-founders Kimberly Woll (Brace Yourself Games) and Natasha Miller (Activision Blizzard).
Enter the Joan Gantz Cooney Center at Sesame Workshop, an independent research and innovation laboratory focused on raising smart, strong, and kind children in a rapidly changing media landscape. The Cooney Center has teamed up with FPA for Designing Digital Prosperity because they know the digital future will be a collective experience for all of us, including children, and it's something that can only be tackled together.
Digital prosperity is about more than games — it's about making all digital spaces safer now and for future generations. FPA and the Cooney Center are working with a growing list of contributors to create and develop a set of grounded, promising and evidence-based approaches to developing a playbook for digital prosperity. More information about the Designing for Digital Prosperity project can be found on the FPA website.
Opening the invitation to innovation to everyone
Over the past 11 years, IDEO has conducted more than 70 trials with partners who want to make a positive impact on our world. Designing for digital prosperity is uncharted territory, so Riot is excited to team up with IDEO to invite diverse perspectives and catalyze new ideas that help create and sustain thriving online spaces.
Designing Digital Prosperity Challenges is open to academics, community managers, educators, designers, developers, innovators, parents, researchers, students, and anyone else interested in designing digital spaces. Participants from around the world can draw inspiration for their innovations and designs from three thematic areas: "Design for voices beyond borders", "Developing healthy and sustainable digital spaces" and "Building a future for children and families".
Winners will receive funding and support from IDEO and Riot Games to help bring their ideas to life, hoping to set digital prosperity as a high-water mark for the industry as a whole. Winners will be announced at the end of November 2022. For more information on the challenge and to submit your design, visit openideo.com.
[ad_2]

Source link