Singapore Blockchain Innovation Program launches hackathon to accelerate blockchain adoption | So Good News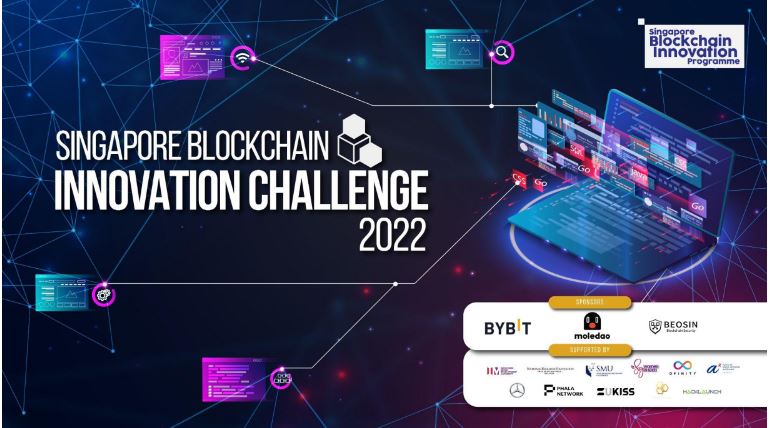 [ad_1]

The Singapore Blockchain Innovation Program (SBIP), an initiative supported by the Infocomm Media Development Authority (IMDA) and the National Research Foundation (NRF), is fueling growth opportunities in Singapore's blockchain innovation landscape.
Founded in 2020 at the School of Computing at the National University of Singapore (NUS), SBIP has been promoting decentralization and data immutability while increasing security and transparency in blockchain technology. Tasked with accelerating the adoption of blockchain in the country, SBIP is preparing for the next phase of digital evolution and transforming Singapore into a robust digital economy.
The Singapore Blockchain Innovation Challenge 2022 aims to unleash innovation and creativity to redefine Web3.0 by testing and challenging the next generation of blockchain leaders. The hackathon is organized to encourage the adoption of blockchain technology in non-financial industries and to help Singaporean businesses become globally connected and competitive.
The hackathon under the theme "Web3.0: The Next Vision of the Internet" will test the Web3.0 solutions presented by the participants using blockchain as the main technology stack. Entries are now open until 9 January 2023 and awards will be presented at the closing ceremony on 13 January 2023.
"Web3.0, known as the third generation of the Internet, has been widely heralded as the next big technological advance. It will have a huge impact on decentralized applications by using blockchain, artificial intelligence and machine learning, expanding intelligent and adaptive applications," shared Prof. Ooi Beng Chin, SBIP Program Leader. "Although Web3.0 is still in its infancy, it has the potential to introduce and create solutions and methods to define and develop its technology."
Sponsored by Bybit, Moledao and Beosin, the Singapore Blockchain Innovation Challenge 2022 launch included panel discussions and workshops with expert speakers from renowned institutions such as Dfinity Foundation, UKISS Technology, Phala Network and Mercedes-Benz Singapore. Panel discussions and workshops covered all things Web3.0, including how Web3.0 can and will be used in real-life businesses; dApps; Security in Web3.0; decentralized cloud and blockchain; and the impact of the post-quantum world on blockchain.
The Singapore Blockchain Innovation Challenge 2022 is open to students, professionals and enterprises from across the country to bring blockchain innovation to life.
Three finalists will be selected from the Corporate Track (for Enterprises/SMEs) and the Enthusiast Track (for Students/Entrepreneurs) based on originality, business value and relevance, innovation and creativity, operational fit and scale, and pitch delivery quality. These finalists will present their solutions at the closing ceremony and will be evaluated by a panel of judges on the two additional criteria of Technical Competence and User Experience.
A total prize fund of S$80,000 ($58,279) will be divided between the six winners based on their overall performance. Winners of the corporate track will be awarded SBIP membership, which provides access to seminars and workshops, technical support and shared test recordings.
In addition, SBIP has partnered with IMDA and SG Women in Tech to offer special prizes to promising female participants to encourage Singaporean women to pursue tech entrepreneurship.
In the Singapore Blockchain Innovation Challenge 2021, PIEChain and Automata won first and second prizes for the Enthusiast Track, respectively. The judges were impressed by the creativity and application of PIEChain's final solution to improve DeFi interoperability through cross-chain flash loans. Automata, on the other hand, offered a reliable cross-chain service for migrating NFTs to low-fee blockchains. Last year's winners are using the triumph as a stepping stone to further success as they continue to develop their solutions to become a bigger player in blockchain technology.
"We are implementing a general-purpose cross-chain token bridge that uses PIEChain's Kafka server to transmit token transfer information between chains. We are still working on PIEChain from a research perspective, possibly with a commercial application in the future," shared Dr. Daniel Reissbergen, member of the PIEChain team and senior researcher at SUTD. "As a researcher, I think a hackathon provides a good opportunity and incentive to implement ideas and compare the results with the results of other teams."
Dr. Ho Nhut Minh of Automata decided to join the SBIP team as a researcher after his team won second place. "I learned a lot about the latest trends and developments in blockchain through the hackathon. The two-week adventure inspired me to become a blockchain researcher with a focus on security and interoperability," shared Dr. Min. "I am currently working on one of SBIP's flagship projects called Verazt, which aims to develop smart contract verification technologies."
This year, participants will have the opportunity to showcase their blockchain knowledge and expertise and accelerate the growth and development of their solutions at the Singapore Blockchain Innovation Challenge. Interested participants can register their teams for the Challenge here until January 9, 2023.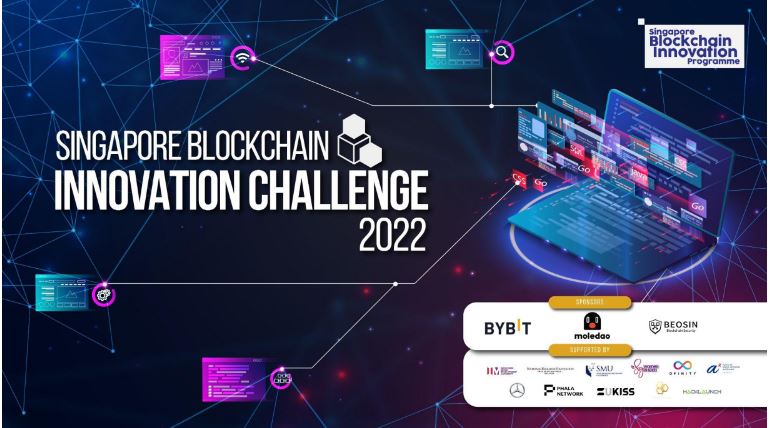 [ad_2]

Source link