Six coordinator matchups to watch in Week 9 | So Good News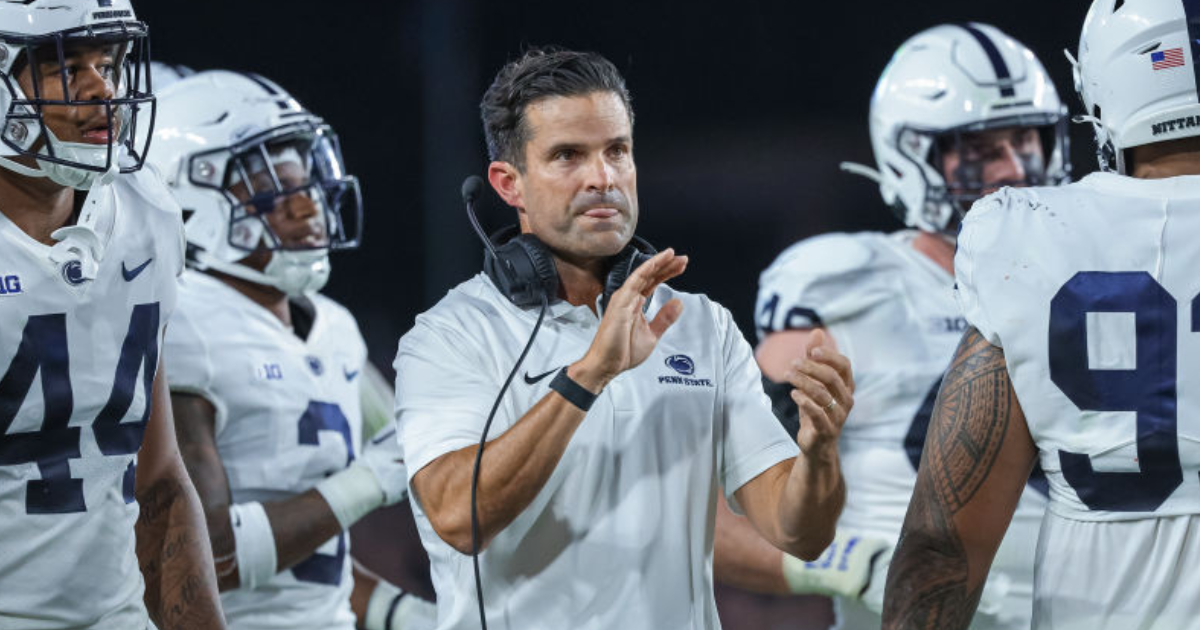 [ad_1]

On3's Mike Hugenin and Matt Zenitz focus on six games each week with exciting coordinator matchups. The proverbial "chess match" between the coordinators could very well determine the outcome.
Here is week six of the ninth week.
#2 Ohio State vs. #13 Penn State
Time/TV: Night, Fox
Coordinator Match: Ohio State coach Ryan Day vs. Penn State Manny Diaz
The noise: Penn State's loss was a one-sided affair at Michigan State, where the Wolverines held the Nittany Lions to 418 rushing yards. While that was Penn State's only defensive clunker of the season, Diaz has to worry about the versatility of Ohio State's offense. Michigan's passing attack isn't nearly as explosive as Ohio State's, but the Wolverines still run at will. Ohio State has two good backs, a stud quarterback and a very deep group of receivers. Penn State's secondary is good, but can it hold up? Diaz likes to blitz, and he needs to find a way to get in consistently for the Nittany Lions. CJ Stroudthe face of Also PSU should give up runs.
Oklahoma, Iowa
Time/TV: Noon, FS1
Coordinator Match: Oklahoma OC Jeff Lebby vs. Iowa State John Hickok
The noise: Iowa State is 3-4 (including 0-4 in the Big 12) as its offense is ineffective; Statistically, his defense is the best in the Big 12. Oklahoma's defense is weak, so the Cyclones could have some offensive success. Regardless, Hickok's unit needs solid play. The Cyclones have a hard time running, so it will be interesting to see how Lebby handles that, especially his early play calls. If Sooners QB Dillon Gabriel Expect him to make big plays against Iowa State's secondary as time goes on. Iowa State's passing has been inconsistent; Focus is a must in this game.
No. 20 Cincinnati over UCF
Time/TV: 3:30 p.m., ESPN
Coordinator Match: UCF coach Gus Malzahn vs. Cincinnati DC Mike Tressel
The noise: UCF already has one AAC loss, so another setback could effectively knock the Knights out of the conference race. And Cincinnati is undefeated in league play. Cincy's defense has been poor over the past three games, which is good news for Malzahn and the QB John Rhys Plumlee, who is a good runner passing by. If UCF can really get its running game going — say, 200 or more yards (it's averaging 242.3) — the Knights' odds of winning go up a lot. UCF security personnel to perform their duties; Could Malzahn's offense emerge?
No. 8 Oregon at California
Time/TV: 3:30 p.m., FS1
Coordinator Match: Oregon OC Kenny Dillingham vs. Cal DS Peter Sirmon
The noise: QB Bo Nix and Oregon's offense has been playing at a high level lately and given – hmm, how to put this nicely? – The weak nature of Cal's offense means slowing down the Ducks is essential if the Golden Bears want to get a shot. Cal's defense has struggled especially against the pass this season. The run defense hasn't been very good either, and Sirmon will have to find a way to slow down the Ducks' ground game. Nix and RBs Bucky Irving the and Noah Whittington (all three transferred during the season) combined for 944 rushing yards and seven rushing TDs in four Pac-12 games. As for putting pressure on the Knicks, good luck: Oregon allowed one sack.
No. 19 Kentucky, No. 3 Tennessee
Time/TV: 7 p.m., ESPN
Coordinator Match: Kentucky OC Rich Scangarello vs. Tennessee DC Tim Banks
The noise: Kentucky has a good defense, but so does Tennessee will be Score on the Wildcats; Pitt and Florida have held the Vols to 30, but UT has scored at least 40 points in other games and is averaging 50.1 points per game. So Scangarello must find a way for the Wildcats. And the UK prefers to allow RB Chris Rodriguez do a lot of heavy lifting, Banks' defense was tight against the run; no opponent had more than 141 yards (both Pitt and Florida) or averaged more than 3.7 yards. But the Vols' secondary can be used, so the best way to pull off a possible big upset is to let Scangarello be the Wildcats QB. Will Lewis throw it more than usual.
Pitt is at No. 21 North Carolina
Time/TV: 8 p.m., ACC Network
Coordinator Match: Pitt OC Frank Cignetti Jr. vs. North Carolina DC Gene Chizik
The noise: Chizik's defense is allowing 476.3 yards and 32.4 points per game, as well as 6.3 yards per play; these numbers are in last place, 61Art and 60th among 65 Power 5 teams. Pitt RB Israel in Abankan It's a big year, and Cignetti figures to ride it like a horse against UNC's running defense like a sieve. The Tar Heels' middle is also a problem, but the Panthers' QB will be Kedon Slovis profit? He has five TD passes and five interceptions. In some ways, UNC's best defense this season is the Tar Heels QB for scoring against the opposing team Drake May gets the ball back. It's hyperbole, of course, but it's not.
[ad_2]

Source link