Smart Farms is Saskatchewan's newest agricultural innovation | So Good News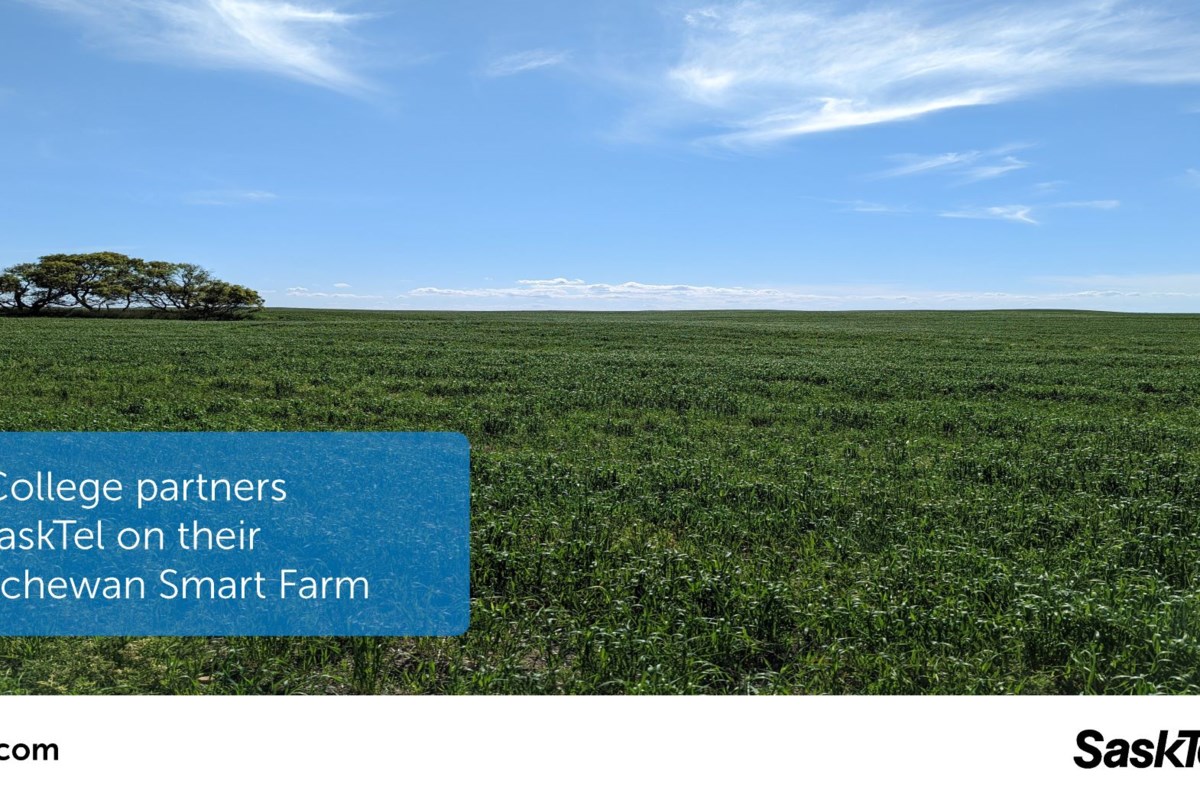 [ad_1]

SaskTel and Olds College of Agriculture and Technology are teaming up to open smart farms in the province.
SaskTel and Olds College of Agriculture and Technology have partnered to address some of Saskatchewan's most pressing agriculture and rural communications challenges. They signed the memorandum on October 13.
"We've received federal government money and provincial government money to pay for Ag Technology to start these programs," said Mike Stefaniuk, SaskTel's director of business development for IoT and digital transformation.
"We are looking for joint funding with Olds College to get the necessary funding to install the various devices and run the applications."
Stefaniuk said it's not enough to throw in one type of technology to make the system work properly. The whole infrastructure should be there. He calls it the structure of DNA. He also said that under this DNA, they do not retain or retain ownership of the data.
All data will belong to individual farmers and agricultural producers.
The focus is on delivering all of this Ag Tech infrastructure so that producers can make their own decisions and come up with ideas to improve their profitability. In this way, the privacy of farmers' data is preserved and the accountability of Crown corporations is increased.
This Smart Farm aims not only to deliver Ag Tech but also to be a learning center for students and researchers.
"Students are not often exposed to Ag Tech; it's not part of their programming," Stefanik said. This is another issue that the partnership wants to work on.
Stefaniuk believes that exposing Ag Tech to students is important for real-life consequences, and that's what students want, too. The company is still working with the University of Saskatchewan and Olds College of Agriculture and Technology to make these technologies available to students so that students are familiar and comfortable using them.
Another goal of this cooperation is to create environmentally friendly technologies. Smart Farm tests the soil to see how much carbon footprint it has and how much carbon is being produced and absorbed regularly.
These results will help them make changes to their technology to manage their carbon footprint. Carbon emissions have always been a big topic in Canada and have been taxed. Reducing carbon emissions will benefit farmers.
"You don't know if carbon emissions are increasing or decreasing, or how much agriculture is producing or absorbing depending on what activity is going on," Stefanik said. "The first thing is to build a base."
Another goal is to address "Labour Management". Canada's labor issues have always been an important issue. The goal of Smart Farm is to use automation to reduce the dependence on labor.
"We know there's a real labor shortage for manufacturers and on the farm," he said. As technology infrastructure adapts more and more, people must adapt and learn to adapt to these changes.
Even with all these exciting attributes offered by the Smart Farm and its Ag technology resources, a major challenge still lies in the acceptability of proper implementation of such resources among Saskatchewan farmers.
To this, Stefaniuk said: "The system we use was written a few years ago in the book Crossing the Abyss."
By this link, he meant that all technological innovation involves trial and error. Sometimes you lose and sometimes you gain a milestone. There are early adopters and adopters, followed by laggards and doubters. Laggards and skeptics are reluctant to embrace all these changes and adapt to new ways.
"They don't take leaps of faith." However, when they make some progress, they become receptive to these changes.
The main idea of ​​this "Smart Farm" is to use Ag Tech to make the environment eco-friendly and increase crop productivity for farmers' profitability. It is also a training center for students interested in agriculture. Smart Farm is built on 800 acres west of Creek, SK. It is a gift from Margery Steckler and her late husband, George Steckler.
You can visit https://www.oldscollege.ca/olds-college-smart-farm/index.html for more information.
[ad_2]

Source link