SMU Names First Deputy Chief Innovation Officer for Research, R1 Status » Dallas Innovates | So Good News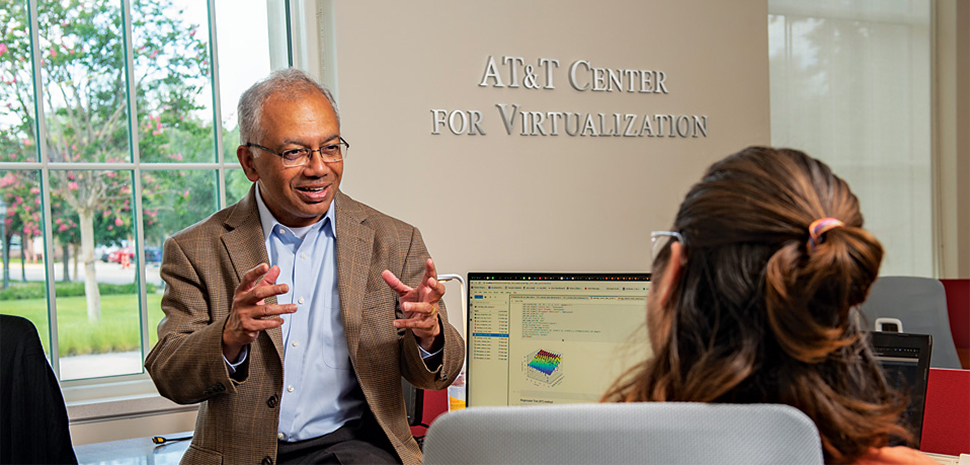 [ad_1]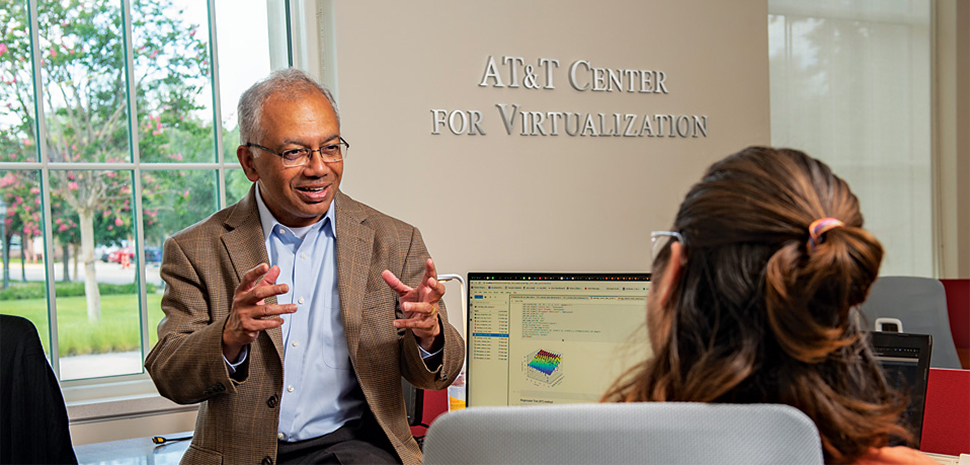 Southern Methodist University announced Friday that Suku Nair has been named associate director of research and innovation at the University of Dallas. He will assume the position on December 1 after serving as interim provost for research since June.
A leader in computer science and engineering who has taught and conducted research at SMU for more than 30 years, Nair's appointment is part of SMU's plan to achieve Carnegie's "R1" classification status, which is awarded to top-tier universities. study.
"Dr. Nair has taken on her interim duties with such focus and energy that it was clear to the search committee that we had the right person in mind for this important position," SMU Provost Elizabeth G. Loboa said in a statement.
James E. Nair's interim appointment. Quick's departure follows his tenure as the Moody School's vice president for research and inaugural dean in the spring. Robin Poston joined SMU in August after becoming dean of the Moody School.
It emerges as part of SMU's evolution as a data-driven university
SMU said the restructuring of these positions parallels SMU's evolution as a data-driven university focused on interdisciplinary research with commercial value in the North Texas region while also addressing global issues. The appointments of Poston and Nair will help refine and implement the university's strategy to achieve "R1" status, SMU said.
Members of SMU's search committee said this week that they recommended Nair be offered the VPR/CIO position full-time.
"The search process highlighted SMU's research and innovation goals, the steps needed to advance, and the structures needed to support and advance SMU in line with our aspirations and trajectory," Loboa said in a statement. "We believe Dr. Nair has demonstrated a vision to move SMU forward, expand research, innovation and entrepreneurship through partnerships within and outside of SMU, and initiate a strong organizational structure and culture of service for SMU's Office of Research."
In a statement, Nair thanked the university's faculty, students and research partners for the opportunity to support them.
"The Office of the VPR/CIO supports and guides the evolving research ecosystem, keeping in mind the needs and aspirations of the community," he said.
Research supported by Nair, who is a university professor emeritus in the department of electrical and computer engineering at the Lyell School of Engineering and founding director of the AT&T Center for Virtualization at SMU. Nair also co-founded the Cyber ​​Security Program at SMU, which is designated as an NSA/DHS Center of Academic Excellence in Cyber ​​Defense.
SMU said Nair has published extensively in the field of high-reliability computing and networking.
Nair's research has been supported by the National Science Foundation, the National Security Agency, and others. financed
Nair's research has been supported by funds from the National Science Foundation, the National Security Agency, the National Institute of Standards and Technology, the Office of Naval Research, and various industries including Lockheed Martin, Alcatel, Raytheon, IBM, AT&T, and Google.
He has been a consultant to various IT, telecommunications and cybersecurity companies, the university said.
Some of Nair's recent honors include the Dallas 500 Award and D CEO Magazine's CIO/CTO Award for Outstanding Tech Advocate, the IBM Faculty Award, and at SMU, the Ford Research Fellowship and Distinguished University Citizen Award. Nair received his Master of Science and Ph.D. in electrical and computer engineering from the University of Illinois at Urbana in 1988 and 1990, respectively.
The University of Texas at Dallas, the University of Texas at Arlington, and the University of North Texas have received Carnegie classification "R1" status.
A nationally ranked global research university, SMU's alumni, faculty and more than 12,000 students in eight degree-granting schools demonstrate an entrepreneurial spirit that drives change in their professions, communities and the world, the university said.

Enter the list.
Dallas innovates, every day.
Sign up to stay up-to-date with the latest Dallas-Fort Worth news and updates.
[ad_2]

Source link