Strive to improve farmers, innovate – AgriNews | So Good News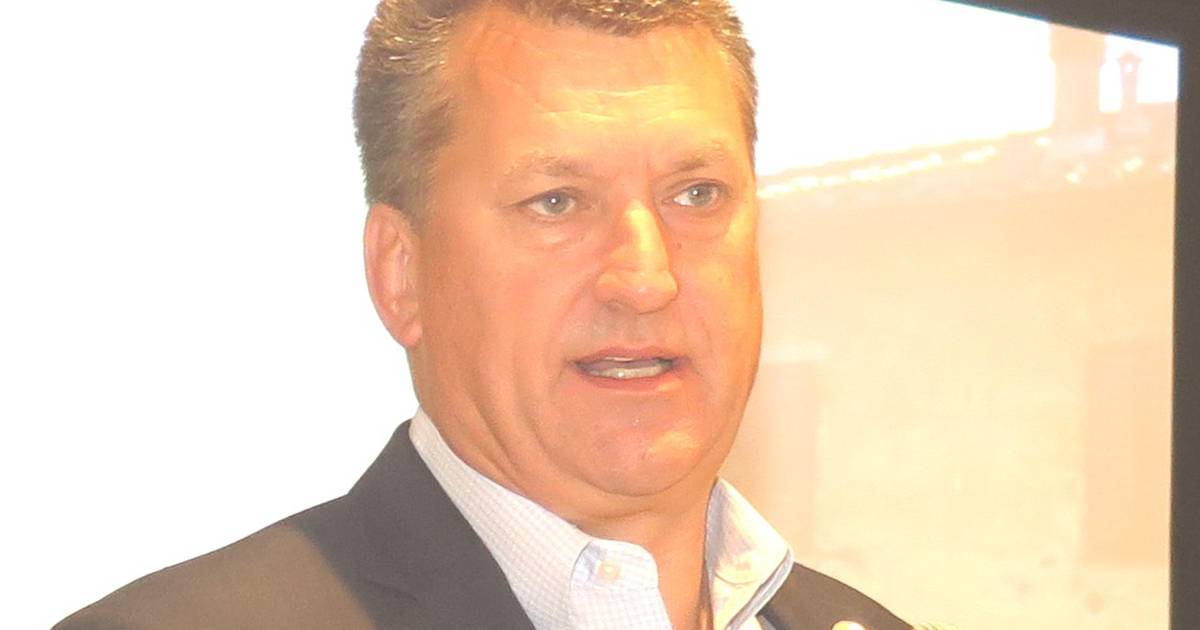 [ad_1]

NEW ORLEANS – For Syngenta Crop Protection, research and development, partnerships and digital solutions continue to be at the forefront.
"We will continue to innovate and help farmers produce products that help them do better," Vern Hawkins, president of Syngenta Crop Protection, said at the company's media summit.
"Being an R&D company, new products can be our most important and sustainable growth engine. We have a very strong portfolio and a very good pipeline, with several reduced risk products in the agency right now that we hope to sign up in the next couple of seasons."
The company also focuses on partnerships and uses a targeted retail strategy.
"We love working with like-minded people around the business goals they want to achieve to bring value to growers. We do this for a number of reasons," Hawkins said.
"One is that we need the reach that retailers offer for different grower segments in the US market, so part of our channel contract is to pull down a brand ladder that appeals to the different grower segments they serve. We try to support them with agronomy or economics or whatever the specific segment they serve requires."
AgriEdge, a whole farm management program in the digital solutions space, has been part of Syngenta's portfolio for over 20 years.
"This platform currently accounts for approximately 30% of our branded business in crop protection. There are some seed portfolio products that growers are dealing with through this platform, but we've created value through return on investment," Hawkins said.
"So it's really about helping growers use their data to make better decisions on their farms with their data, and ROI has been a big part of how we've approached the market for decades."
Regulatory issues for agricultural companies remain complex.
"Regulation is always at the top of the list, but we have a very capable scientific regulatory team. That's one of our competitive advantages with very skilled people in the science space, and when you look at what's going on with regulatory issues around the world and in the U.S., you need it in the company today," Hawkins said.
After his introduction, the President of Syngenta Crop Protection held a question-and-answer session with the media.
On September 29, the Federal Trade Commission and 10 states announced a lawsuit against Syngenta and Corteva, alleging that "loyalty" programs force distributors and retailers not to buy generic products or act as "payments" to exclude generic manufacturers. Can you comment on this?
Hawkins: The complaints filed by the FTC conflict with the facts and the law. We will strongly oppose and defend ourselves in court. We have openly said that this case has no meaning.
We don't usually talk about active litigation, but we felt it was necessary in this case for one main reason. After the FTC filed its complaint, the head of the FTC chose to write an opinion in the Des Moines Register, which is the beginning of changing public opinion before the actual case is heard.
We don't think that's appropriate, and when you see the political statements in this article that affect the cost of food, part of our program offering, which we've been doing for 20 years, you have to know what the goal is. Here.
Another thing that I thought was interesting was that he mentioned that farmers get a higher price because of a program like this. I don't know many farmers who set prices.
Unfortunately, the discount offer that is part of our program provides an incentive and therefore lowers the price for people who choose to meet these goals, which has been viewed as the opposite of that. they requested.
So, two weeks ago I sent an email to all of our customers confirming two things. The first is that we will protect ourselves and the program will remain active while we protect ourselves, and the second was the suggestion that I just shared with you and if retailers need to share that letter with consumers, they can do so. .
These are steps we don't normally take in an active complaint or litigation, but we felt we needed to because the FTC chose to enter the space of changing public opinion for whatever reason. We do not think there is any advantage and we will continue our business because we are confident in our position.
Do other companies have similar programs?
Hawkins: Yes, most competitors have similar programs. They present it as a loyalty program. Although we don't see all the terms they offer, many companies have a loyalty program with a similar incentive focus.
For the past two years, attorneys have been heavily promoting plaintiffs who claim exposure to paraquat caused Parkinson's disease. There are now hundreds of plaintiffs in federal and state lawsuits, and can you comment on that?
Hawkins: It takes much longer than an FTC case. Paraquat is a product that has been in our portfolio for decades. We have always conducted active product safety testing and have a number of internal and external studies to back this up.
The Agricultural Health Study is probably one of the most important third-party studies in the US and Australia that has an opinion on whether a product is completely safe. So, science is a very important point that we're moving forward.
Another thing we've done is update the research we do internally. We did another Parkinson's trial study with factory workers and found no difference in the percentage of Parkinson's disease in the general population compared to our factory population. These are some of the things that are often done to compare some of the scientific data on safety.
We actively defend our position there. Prosecutors have invited farmers or people who have used paraquat and suffer from Parkinson's disease to participate. They probably spent $25 million to get people to join.
So, whether you're talking about print or television, there's a lot of noise that will continue until the next steps in the case are decided. Some of them you may engage in opportunistic activities due to other circumstances.
We have a very strong scientific position with over 1,000 safety and scientific data studies to back up our position, but it's something that gets more attention from litigants trying to build a business.
Unfortunately, our industry is facing this new challenge with some of the settlements that have occurred in other compounds, but that's just part of doing business right now, which is unfortunate with the resources you need to protect yourself. .
We used Gramoxon, our brand name for paraquat, extensively. It will continue to grow in importance, especially in all things conservation and soil health, etc., which are now very popular. So, it has a very important match with the grower.
[ad_2]

Source link