Swiss narrow-gauge railway sets record for world's longest passenger train | So Good News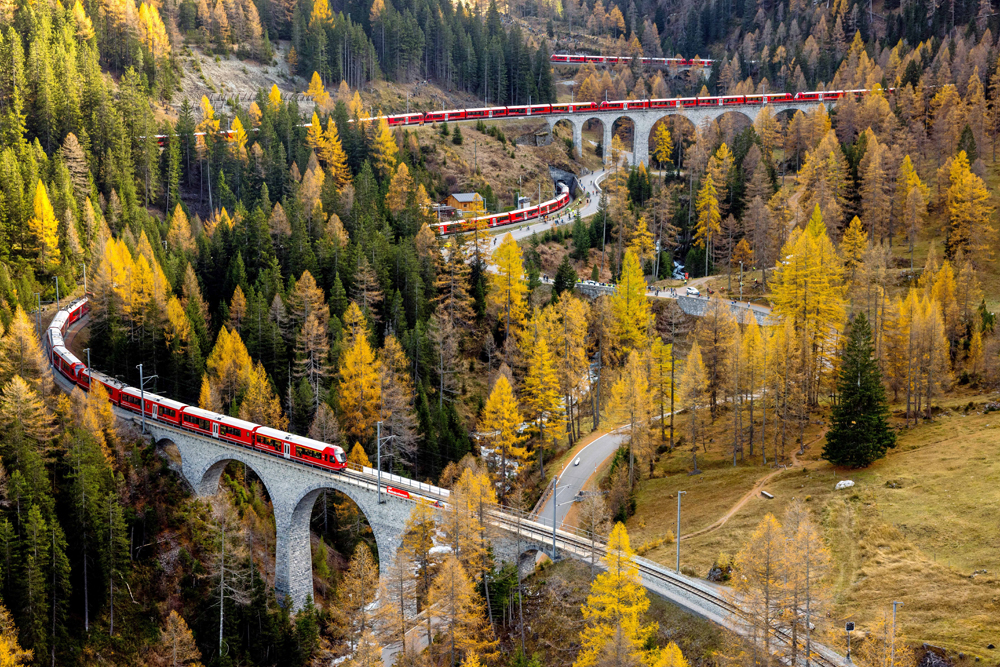 [ad_1]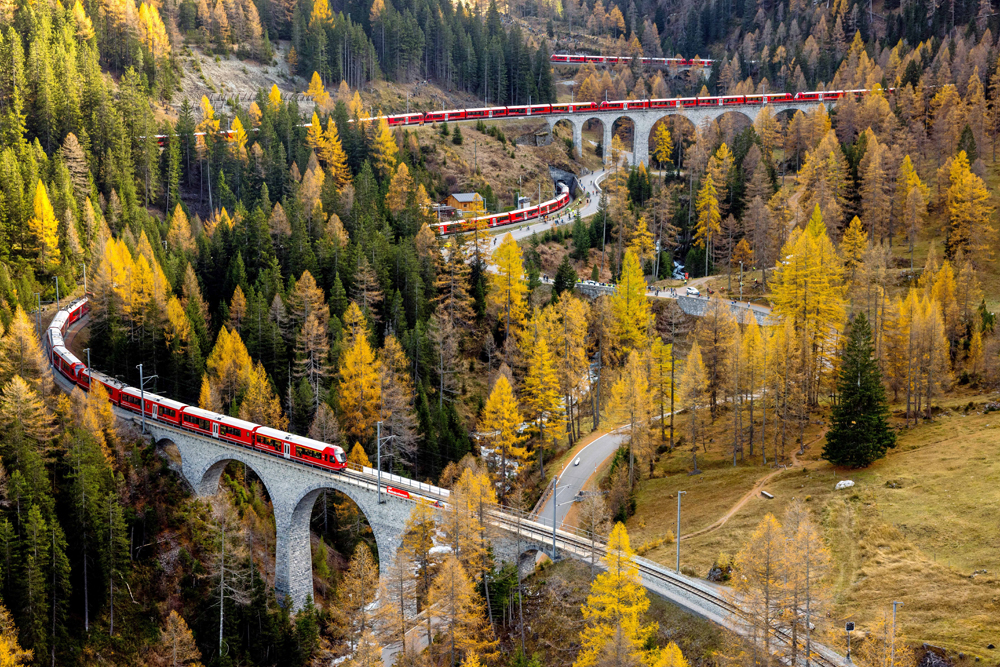 ---
After months of preparation, the Swiss railway company Rhätische Bahn/Rhaetian Railway (RhB) set a new world record for the longest passenger train on Saturday 29 October with a special 100-car train, formed by 25 identical electric multiple unit train sets.
The train traveled on the world-famous UNESCO World Heritage 'Albula/Bernina' route from Preda to Bergün via the spiral tunnels, later crossing the famous Landwasser Viaduct before terminating in Alvaneu. The record-breaking race was part of the celebrations of the 175th anniversary of the Swiss railway network and the 100th anniversary of the electrification of the Rhaetian Railway network.
The equipment involved in the record was all built by Stadler in Switzerland and delivered over the past two years. They are known as "Capricorns" after local mountain goats of the same name (also known in English as Ibex). The RhB Capricorn fleet replaces all of the company's older EMUs and most of its large fleet of locomotive-hauled cars. The last Steinbukken trains will be in operation by 2024.
The record-sized 100-car train was 1,910 meters (2,089 yards). It left Preda at 14:20 and shortly after at 15:30. crossed the Landwasser Viaduct. The 24.93 kilometer journey from Preda to Alvaneu was downhill starting over a mile above sea level (Preda is at 1,788 meters or 5,866 feet) and descending nearly half a mile to 1,000 meters or 3,281 feet. During the descent, the train – which weighed 3,300 tons (or 2,900 tons) – used electric regenerative braking and generated 4,000 kilowatt hours of electricity. It mostly ran at about 20 mph.
Between the 25 EMUs involved, the train had seven engineers on board (not all in leading EMUs) and 21 other technical staff plus hundreds of passengers.
Thousands of local people and visiting rail fans lined the track to photograph the special train, although the best view was available from the air for the official photographers.
The previous world record for the longest passenger train – which remains the record for the longest train pulled by a single locomotive – was set in Belgium on 27 April 1991, when an electric locomotive pulled 70 cars from Ghent to Ostend. This was also a specially organized event, although unlike the 2022 record, it was done almost at sea level.
Video of the train (with very enthusiastic Swiss commentary) is available here.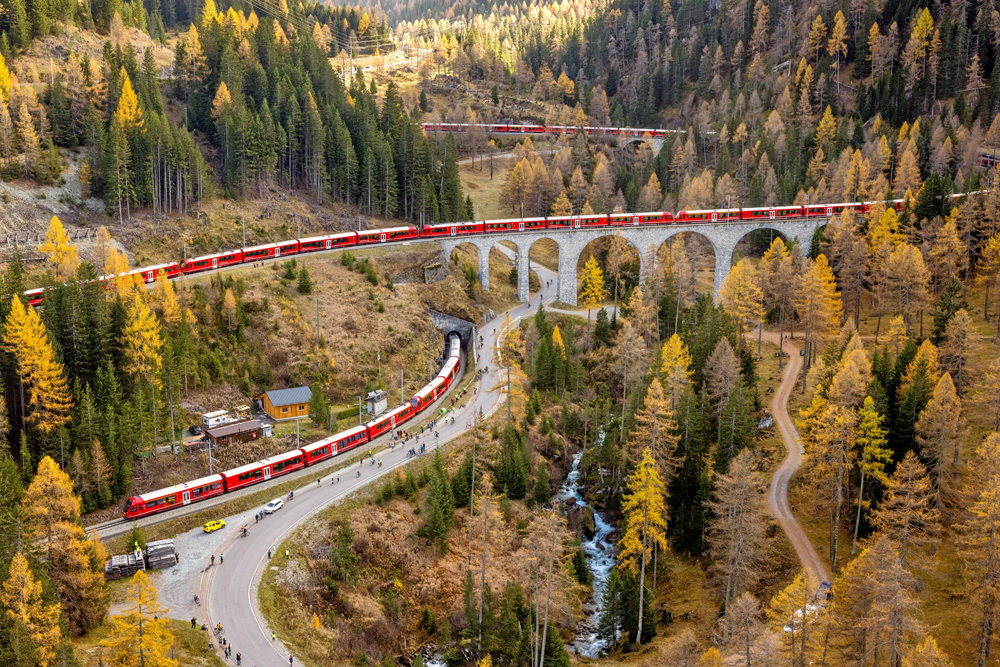 [ad_2]

Source link