The MUDA Awards celebrate innovation in Calgary's cityscape | So Good News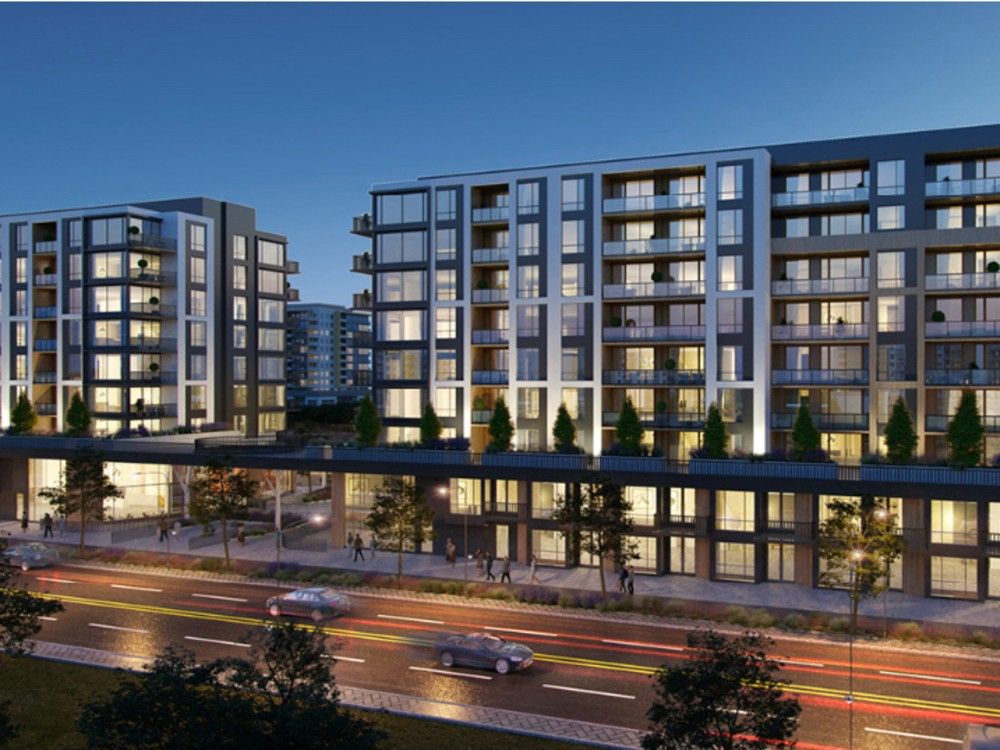 [ad_1]

Architecture, community development, urban fragments are among the elements worthy of praise.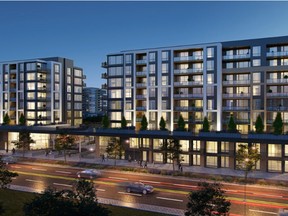 Reviews and recommendations are unbiased and products are independently selected. Postmedia may receive an affiliate commission from purchases made through links on this page.
Content of the article
The Mayor's Urban Design Awards, which celebrate excellence in architecture, landscape and public space design, date back to 2005 and are a legacy of then-Mayor Dave Broconnier. The popularity of the awards is reflected in the fact that this year's gala was sold out. There are 11 different award categories, from fringe development to housing innovation and from urban architecture to community initiatives.
Content of the article
Truman Homes and Lola Architecture won the City Edge Development Award for their development of The Plaza in the West District, a master-planned walkable community in West Springs. The plaza consists of two nine-story buildings, each with a two-story commercial podium and a seven-story residential building above. The two buildings are connected by a bridge at second floor level, the plaza below which is the centerpiece for Broadcast Avenue, the West District's main street. It's already home to several popular Calgary merchants – Blanco Cantina, Una Pizza + Wine, F45 Training and Deville Coffee.
Content of the article
"It's always great to be recognized by our peers," says Oliver Trutina, Truman's vice president. "Mixed-use developments are difficult, so it was critical that we get the Plaza right, as we hope it will be a cornerstone of the West District's main street and a standard walkable suburban community."
Content of the article
Peak + Plains, developed by RNDSQR and designed by Vera Architecture and BBLOC Interior Design, won the Residential Innovation Award. This is a perfect example of a "missing middle" (ie, small apartment buildings larger than duplexes but smaller than four-story condo buildings). The 20 new townhouses along 16th Street SW in Altador create a buffer between a commercial shopping center on one side and single-family homes on the other. The unique architecture, sloping roofs at the front and flat roofs along the back lane require the accumulation of living space above the garage, creating a mountain/plain roof silhouette. RNDSQR is known for its unique contemporary design and Peak + Plains builds on its reputation as one of Canada's leading urban infill developers.
Content of the article
Alkarim Devani, founder of RNDSQR, says his team is honored to be recognized by their peers for Peaks + Plains, and "this award is really special because this project, like many in established neighborhoods, has questioned whether or not the environment is lacking. clearly concerned about the proximity and impact of single family homes. Today, I don't think most of those residents have such perspectives or concerns. Our projects have always been about people and focused on finding ways to respect the existing context of housing choices and access to these amazing neighborhoods.
Housing Innovation Award honorees were GGA Architecture for Neoma, designed by Homespace, and Varsity Fire Hall, designed by Marc Boutin Architectural Collaborative.
Content of the article
Neoma, originally known as the Sierra Building, is a 10-story office building that has been converted into 200 housing units for Calgarians in need — 82 affordable rental units (37 percent below market rent), 10 housing units and transitional housing. commercial space on the main floor. It will also be home to Inn From the Cold operations and other programs for Calgarians in need. Architecturally, the building's facade has become a pure beacon of light in the downtown 7th Avenue transit corridor. It includes a 15,000 square foot mural in the alley and artwork by 65 Calgary artists.
For Bernadette Maydell, CEO of HomeSpace, "Attracting families in need of affordable housing to some vacant downtown office space makes sense. Having downtown amenities at your doorstep and the CTrain at your doorstep opens up the city to these families. Projects like this show that good things can happen when the whole city comes together to support a great idea."
Content of the article
Varsity Fire Hall is innovative because it includes a 48-unit Calgary residential, commercial space ideal for childcare. Imagine a child care facility next to a fire station — what a great idea! Children think they have died and gone to heaven. While not everyone wants to live near a fire/EMS station, this integrated mixed-use approach to providing affordable housing is also great.
For more information on these award-winning projects and a complete list of award winners, visit calgary.ca/awards/urban-design/winners-mentions.html.
[ad_2]

Source link