The NA committee was unhappy with the railway minister's absence | So Good News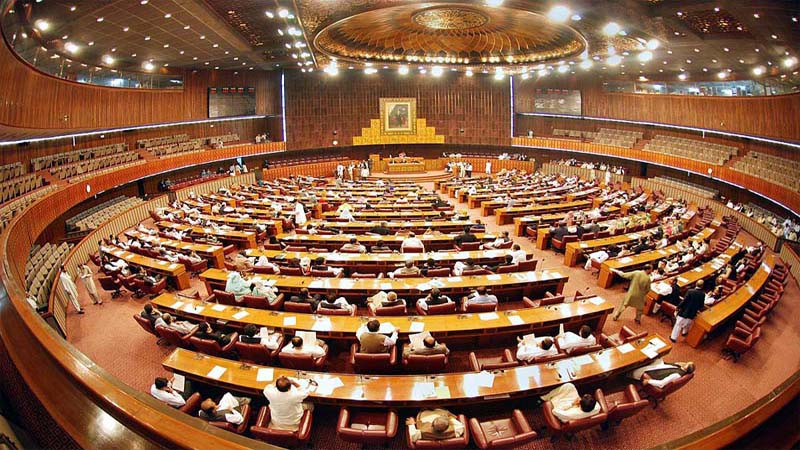 [ad_1]

ISLAMABAD:

The National Assembly's Standing Committee on Railways on Wednesday expressed its displeasure over the absence of the minister in question, and the issue of officials' inattention to a 17-year-old contract also came to the fore.
The meeting of the standing committee was held under the chairmanship of Moeen Wattoo.
On behalf of MNA Qadir Mandokhel, a message was presented to the committee to bring to the notice that a railway school in a posh area of ​​Karachi had been handed over to an NGO and Insaf Welfare Foundation.
"Were these schools handed over to NGOs to raise money or for education? The contract for this school has expired. How did you get the Insaf Welfare Foundation with an NGO to rent this school?" he noted.
Wattoo wondered what benefits the department received from this 8-acre property. "Will visit and see the whole matter in the next meeting," he added.
Mandokhel told the committee that it was a call from the President's House, on whose pressure the agreement with this school was extended.
In the railway committee in 2004, the issue of the contract of cranes on the hills of Sargodha was also taken up in the committee.
The railway officials alleged that a private crushing company was supplying minor material, which Najam Abbas, the owner of the private company, told the committee was all entered in the accounts of the railway on his behalf.
Besides this, railways filed a case in 2008 in which they were acquitted, he added.
Officials said that an application has been submitted to the Federal Investigation Agency (FIA) on this issue, but there was no response when the members of the committee questioned the authorities.
The matter was postponed until the next committee meeting.
[ad_2]

Source link