The Railway Preservation Society of Ireland Museum – Whitehead, Northern Ireland | So Good News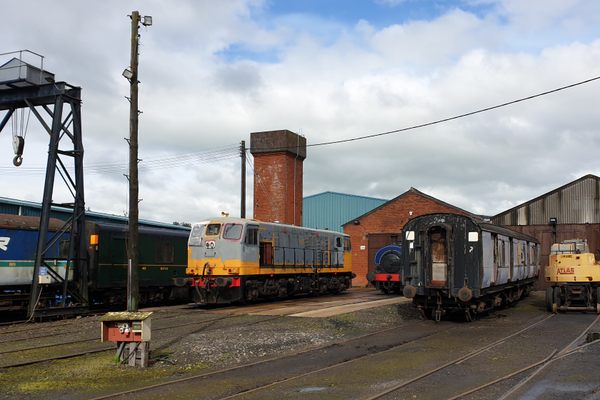 [ad_1]

The Railway Preservation Society of Ireland (RPSI) is the preservation group for all things trains and operates from Dublin City in Ireland and the coastal village of Whitehead in Northern Ireland.
The RPSI was originally formed in 1964 with the mandate to help preserve Irish steam locomotives, carriages and rolling stock, and to also operate within the current rail network for tourism and educational needs. There are many activities that run between the two main bases including; afternoon tea on the historic Victorian carriages, Halloween nights and ghost stories and school visits to name but a few.
The main railway museum for the RPSI operates from the picturesque coastal village of Whitehead in County Antrim, which is less than 10 minutes' walk from the current Whitehead railway station platform near the memorial gardens and playing fields. This small village is full of Victorian and Edwardian styles, including homes, street lights and business fronts. In November, the community organizes a Victorian fair every winter, which adds to the historical character of the area.
The railway museum itself was originally an old excursion station built in 1907 as an overflow station to cope with the influx of day-trippers who came to visit the East Antrim coast. The old station has been converted into a cafe for the museum and the old warehouses now form the Whitehead Railway Museum. There is an old signal station on site, a train turntable, carriage shed and a workshop.
There is also an impressive collection of trains which include; a restored B121 class General Motors diesel electric locomotive and a No. 3 BG Steam Locomotive Guinness just to name a few.
[ad_2]

Source link