US Weekly Economic Commentary: Manufacturing and Housing | So Good News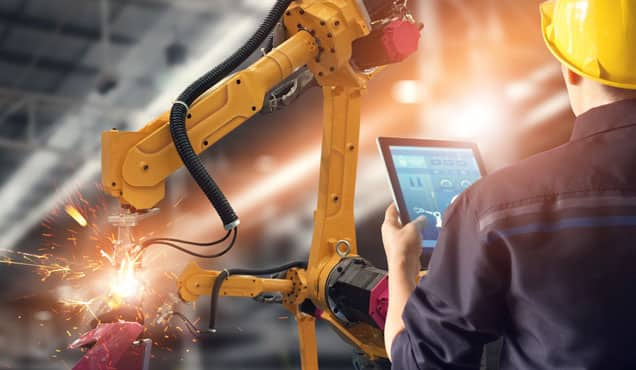 [ad_1]

Manufacturing activity expanded in September amid continued supply chain woes and generally healthy demand.
During September Industrial production (IP) rose 0.4% compared to August and 5.7% annualized over the three-month period. For the first time since the beginning of the epidemic, The quarterly average of manufacturing IP surpassed its pre-pandemic peak.
Improved vehicle production is still below pre-pandemic standards. Other sectors such as chemicals and plastics have fared better. Independent of production IP, mineral output quickly recovered from higher energy prices.
Continued growth in manufacturing IP is an indicator that the economy will not be in recession until September. We expect both overall and manufacturing IP to contract in the coming quarters as the economy continues to suffer from the recession starting in the fourth quarter.
The housing sector is shrinking.
The picture is even worse in the housing sector, where the decline has been particularly severe in the single-family segment. Approvals and starts for single-family homes fell by more than a quarter between February and September.
Homebuilder sentiment fell to a nosedive during a sharp contraction at the start of the pandemic, reflecting a decrease in traffic from potential buyers in response to lower home sales and naturally higher mortgages. The average 30-year conventional mortgage rate rose to 6.94% this week, up nearly four percentage points from this time last year (3.09%). Mortgage applications for home purchases are below their lowest level in April 2020.
We estimate that housing-related investment in GDP fell at an annualized rate of 28% in the third quarter and another 24% in the fourth quarter. These declines have reduced housing investment growth to 21% starting in the second quarter of 2021. Higher interest rates will keep residential investment on a downward trend until 2023.
Weakness in single-family construction activity was the main driver of this week's slightly downward revision to our fourth-quarter GDP growth estimate. We continue to estimate that GDP rose at an annualized rate of 2.4% in the third quarter, driven by a sharp increase in net exports, which we forecast for GDP growth of 3%. We expect a smaller contribution to GDP growth from net exports in the fourth quarter.
Interest rate expectations
The top end of the target range for the federal funds rate will rise to 5% next year, reflecting investors' expectations that the Fed will raise interest rates by about 1¾ percent from its current setting. A little higher than our assumption. 4¾%.
We expect a super-sized Fed rate hike of 75 basis points at the next policy meeting on November 2. After November We expect Fed rate hikes to slow depending on incoming data regarding inflation and other developments. Inflationary prospects.
This week's US economic news
Nominal goods deficit (October 26);– We expect the trade deficit to widen to $91.1 billion in September from $87.3 billion in August.
Retail List (October 26);– We expect growth in retail sales and retail inventories to slow in September. We forecast retail inventories to rise 0.4%, compared to 1.3% in August, and retail goods to rise 0.6%, compared to 1.3% in August.
New Home Sales (October 26);: Sinking affordability (higher prices and rising mortgage rates) is affecting the housing market. In September, there were about 582,000 units, and in August, there were 685,000 units.
Conference Board's Consumer Confidence Index (October 26);: Looking forward to the grade for October. The level rose to 108.0 in September from 103.6 in August.
New orders for durable goods manufacturing (October 27);We await a change from August, when new orders fell 0.2%.
GDP (October 27);– We estimate that GDP grew at an annualized rate of 2.4% in the third quarter.
Nominal personal income (October 28);We forecast a 0.3% increase in September. In September We also estimate that nominal personal consumption expenditures (PCE) rose 0.4%, real PCE rose 0.1%, and the core PCE price index rose 0.4%.
Employment Cost Index (October 28);– We look forward to a change in the three months ending in June, when the index rose 1.3%.
All estimates are as of October 21st.
---
This article was published by S&P Global Market Intelligence, not S&P Global Ratings, an independent management division of S&P Global.
[ad_2]

Source link