What impact might the HHS Office of Primary Care have? | So Good News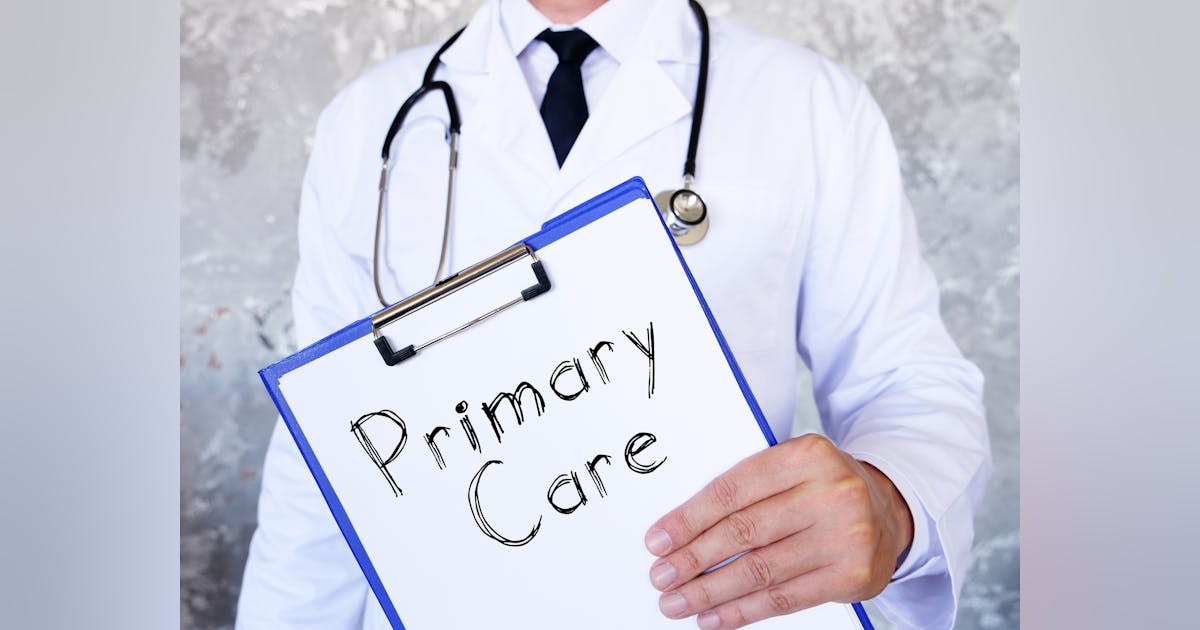 [ad_1]

The US Department of Health and Human Services is committed to strengthening primary care through HHS agencies and offices, as well as working with other federal offices and departments. A new publication from the Milbank Memorial Foundation argues that this effort will require dedicated funding and congressional support to establish a robust Office of Primary Care with staff to succeed.
In June 2022, the HHS Office of the Assistant Secretary for Health (OASH) issued a request for public input on innovations, models, solutions to barriers, and potential HHS actions that strengthen primary care to advance health equity. , reducing health disparities, improving access to care, and improving health outcomes.
OASH will use the responses to this RFI to inform the development of the initial HHS Action Plan for Strengthening Primary Health Care and subsequent steps in the initiative, which will identify key strategies and priority actions to build a federal framework for strong primary health care for all.
Report of the National Academies of Sciences, Engineering and Medicine, Implementing high-quality primary care: restoring the foundation of health care also informs the development of the HHS Action Plan.
Authors of the Milbank Report: Robert L. Phillips Jr., MD, Christopher Koller, and Alice Hm Chen, MD
Phillips directs the Center for Professionalism and Value in Healthcare, which aims to create a space where patients, health professionals, payers and policymakers can work to renegotiate the social contract. He is also responsible for overseeing American Board of Family Medicine (ABFM) research and related collaborations, as well as policy relations related to family medicine and primary care. Chen is the chief medical officer of Covered California, the state's health insurance marketplace. He previously served as deputy secretary for policy and planning and chief of clinical affairs at the California Health and Human Services Agency. Koller is president of the Milbank Memorial Foundation, a foundation that improves public health by connecting leaders with the best information and practices. Prior to joining the foundation, he served as the nation's first health insurance commissioner in the state of Rhode Island.
The timing of this opportunity is critical, the authors say, as primary care continues to lose ground in federal policy and investment among all payers. "There is strong industry pressure on Congress and federal agencies to maintain the status quo, making primary care a persistent cost leader," they note, "The Center for Medicare and Medicaid Innovation's (CMMI) Primary Care Model Experiments, cost struggles to achieve broader implementation, hindering strict legislative language regarding effectiveness. As a result, the share of Medicare dollars spent on primary care is declining relative to other specialties, and health systems are increasingly focusing their services and physician training on higher-margin services."
The authors of the Milbank report noted that HHS's multi-agency efforts support the Secretary's Council on Primary Care. "HHS's commitment to staff and resources to the council will be critical to aligning PHC strategy on payment, workforce, research, technology use, and measurement. NASEM stands ready to support the advisory committee to help the council succeed in its early stages. But supporting these efforts will ultimately require congressional support to create a robust Office of Primary Care with dedicated funding and staffing to support sustainable infrastructure," they write.
They suggest that without the triad of the HHS Coordinating Council, Advisory Committee, and Office of Primary Care, "the nation is unlikely to succeed in addressing four critical health care challenges: health disparities, pandemic response and resilience, the opioid epidemic, and access to mental health services."
For example, the authors argue that the failure to proactively address PHC workforce shortages and the erosion of the PHC workforce in rural areas have contributed to persistent health inequities and recent increases in life expectancy in this country. two decades. "The federal government's investments in primary care payments, workforce training, data collection and analysis have been critical, but the strategies have been hidden because they are less than the sum of their parts."
They make similar arguments for better support, coordination, and data collection about the role of primary care in the pandemic, the opioid epidemic, and the mental health crisis.
While secretaries' councils are important for short-term policy coordination efforts, they are ultimately at risk of running out of funding. On the other hand, the Office of Primary Care prioritizes primary care on the HHS agenda and provides ongoing support to the council, including synthesizing relevant analyzes and evidence, the authors say. "The Office of Primary Care supports the Secretary's Council on Primary Care and the Primary Care Advisory Committee, forming a powerful triumvirate to coordinate, manage, and advise on PHC strategy and policy," they concluded.
[ad_2]

Source link